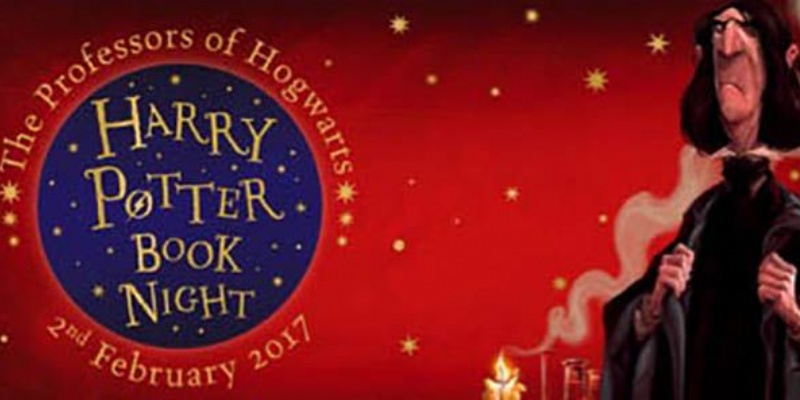 Students are invited to enter a national Harry Potter competition to invent their own magical Professor and be in with the chance of winning a class trip to Warner Bros. Studios in London, where they will have the opportunity to explore original sets from the Harry Potter movies.
The winner, together with 25 runners-up will also receive a hardback box set of the seven Harry Potter books and Harry Potter themed goody bags.
The competition was launched to coincide with Harry Potter Book Night, which is a chance for fans of all ages to pit their wits against one another in teams of 4-6, dressed as their favourite Hogwarts Professor or character from the books. Held in Northampton at the Guildhall, St Giles Square, from 18:00-20:00 on Thursday 2nd February, the event is a fun-filled evening of brain-tingling questions on this year's exciting theme – The Professors of Hogwarts. Tickets are £2 per person, including refreshments and can be purchased from www.watersones.com/events.
Librarian Ms Wendy McCabe said 'Harry Potter continues to captivate children and adults alike and the competition is a fantastic opportunity for the students to showcase both their love of Harry Potter and their creativity to try to win a fantastic prize for themselves and their class. The book night will be a chance for families and friends to work together as a team and enjoy an evening full of surprises.'
The competition closes on 10th February 2017 with templates for designs available from the Library or you can visit the website www.harrypotter.bloomsbury.com for more details.