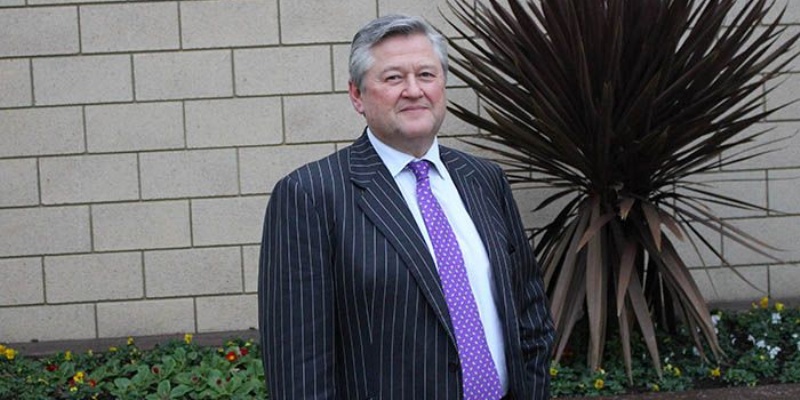 Brooke Weston Academy was delighted to welcome His Honour Judge Rupert Mayo into the school to give advice and answer questions from students interested in a career in law.
Judge Mayo, was a barrister for 21 years and took up his present position over eight years ago and he has been Resident Judge at Northampton since 2011.
Judge Mayo had a tour, hosted a Q&A with Year 13 students who have applied to do law or law enforcement and gave advice to Year 11 and 12 students who were thinking about careers in law. He said 'I wanted to come to Brooke Weston to help students learn and understand about law. It underpins a lot of what we do and you don't have to be a professional lawyer in order to be involved in law. Nowadays it's very expensive to go to university and not impressive if you start on one degree and decide to change to another, so the more information students can have before they put their choices down the better.
'Students interested in law should gain as much experience as possible from local courts, solicitors and businesses that use lawyers. Go out and witness law in action, see what lawyers do in the community and get as much experience and ask as many questions as you can.'
Head of Sixth Form Mrs Nina Smith said 'Today was extremely valuable for students who have an interest in law to be able to narrow down all the different careers and routes that there are within law and find out first hand what it is like to live that life. We plan to invite more visitors into the school from different industries such as veterinary and nursing, to try to give students as much help and advice as possible when they are planning for their future.'