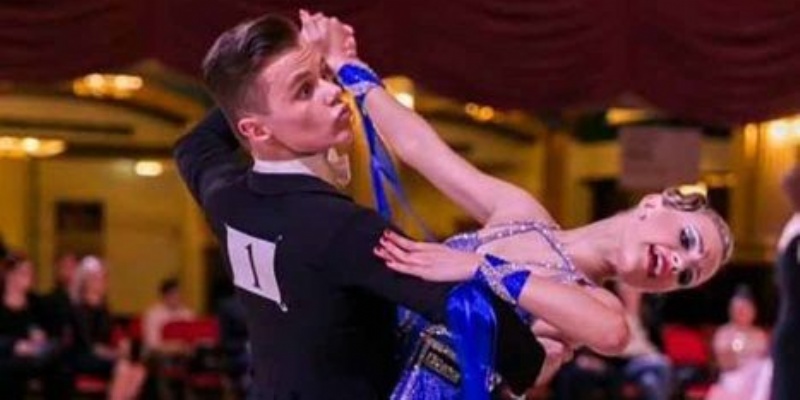 Brooke Weston student Emily Brown and dance partner Scott Wilson from Bedworth are celebrating after winning the Junior British Classical Sequence Ballroom Championship for the third consecutive year and coming 25th in the World Ballroom Championship and 20th in the World Viennese Waltz Championship.
The competition was held in Blackpool and Emily and Scott are the first couple to ever win it three times. Emily who has been dancing since the age of three and with Scott since seven said 'I love dancing it is my passion and is really rewarding when you enter a big competition like the one in Blackpool where we train so hard for it to then win is so exciting especially as no one has ever won it three times before. The competitions are physically tiring but you feel so good when they are finished and you have won.'
Emily and Scott compete in regional, national and international ballroom dance competitions, being ranked in the top six in the country in this discipline of which they have only been competing since January 2016. They hold numerous national titles and have won a number of prestigious awards for their talents.
They train up to five times a week with various coaches in Liverpool, London and Coventry and when entering competitions they can learn up to 32 different routines for just one day, which include four costume changes.
The pair live an hour away from each other so need to be extremely dedicated to their dancing as it involves a lot of travelling up and down the country. Emily said 'Scott and I get on really well together and we are both extremely passionate about dancing so it makes it easier as we both want the same things. I used to just dance for fun when I was younger and I never thought that I would get this far but now we just want to go as far as we can and hopefully become professionals one day.'