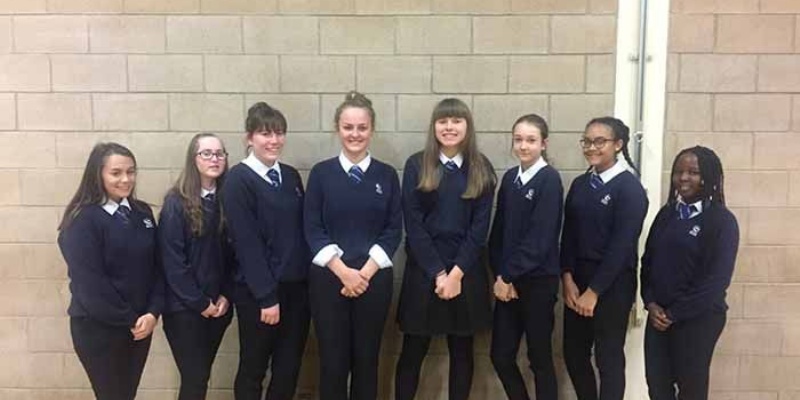 Brooke Weston Year 9 girls netball team took part in the District Netball Tournament at Latimer Performing Arts College where they came third in their pool, just missing out on the semi-finals.
Ten schools took part in the competition, which was divided into two pools and saw Brooke Weston compete against Corby Business Academy, Bishop Stopford, Prince William and Lodge Park School.
The girls played a mixture of games where they took advantage of the tactics and strategies they had worked on and changed positions when they realised the current form wasn't working to their advantage. They played fast paced netball, with clean passes and tight marking and were focused and determined throughout. Daisy and Ciara formed a great partnership in the D where they consistently shot for goal.
The team went into their last game having lost one and won two and faced Bishop Stopford in the final, which was a challenging game. They remained upbeat and discussed different strategies they wanted to apply. Despite the first half being goal for goal for each team Bishop Stopford just out edged Brooke Weston to win by four goals resulting in them finishing third in their pool just missing out on qualifying into the semi-final rounds.
PE teacher Miss Jodie Barber said 'The Year 9 girls always work hard and even when they are losing they continue to encourage each other and celebrate the small achievements everyone does. They certainly demonstrate sportsmanship and the values of Brooke Weston each time they compete'.