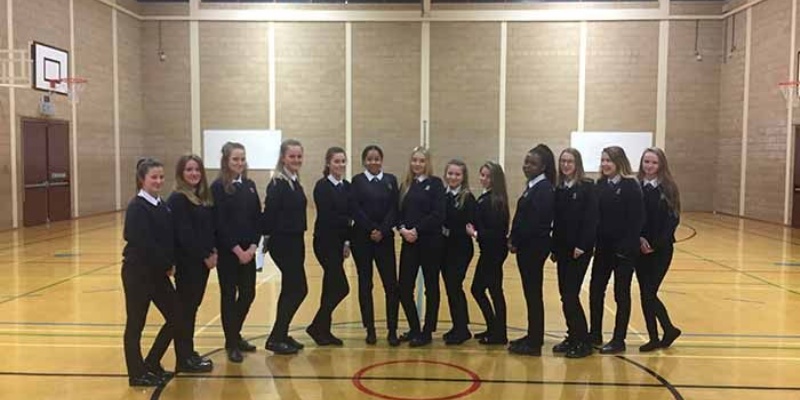 Students from Years 9-13 were invited to apply to become part of the County Young Coach Academy (CYCA) set up by Northamptonshire Sport, in partnership with Manor School and Youth Sport Trust.
The academy will see a new programme of workshops and training sessions throughout the academic year providing a broad range of development opportunities for young people who are looking to coach within their clubs, community environments and as a career in the future.
CYCA will also provide opportunities for young coaches to improve their employability skills and enhance future applications to further and higher education.
To be accepted into the academy students needed to fit the criteria set out by CYCA and put together an application of why they felt the academy would be good for them and how they would use it if they were to get in. The following students put an application in and were successful in gaining a place; Dominik Cusk, Holly Scott, Kamila Goik, Keavy Powell, Elsa Bevillard, Megan Piper, Sara Patterson, Charlotte Parsley, Valerie Ferenando, Linda Krasniqi, Hania Mazur, Erin Barnett and Isabella Moxey.
The first session took place at Manor school and focused on an introduction to coaching and meeting the other students in the coaching academy. There will be five sessions altogether with each one taking students through different areas of coaching teaching skills including; coaching methods, philosophy of coaching, the needs of all performers and the various technologies available within coaching.
PE teacher Ms Jodie Barber said 'The students that have achieved a place in the academy fully deserve their place. They are all involved with sport leaders programmes that run at Brooke Weston and want to go further with their leadership both in sport and to enhance their CV. It gives them an opportunity to stay involved within sport through coaching and will provide them with the chance of lifelong participation.'