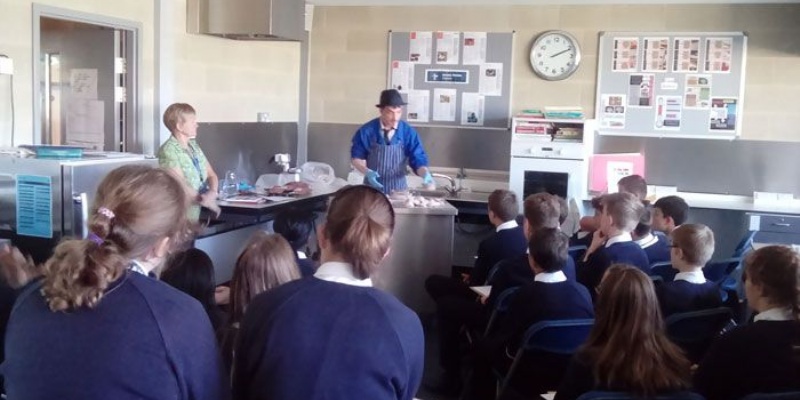 Our Year 9 students saw a butchery demonstration and heard about careers within the food industry during a talk by an expert from Peterborough-based Stilton Butchers.
The session was an introduction to their food and nutrition studies and, as well as being shown how to portion a chicken, the students learned about the best cuts of beef for burgers plus saw how the professionals minced meat, added seasonings and used a press to transform them into commercial burgers.
The session also focused on careers in the industry, job roles and responsibilities and health and safety issues.
Teacher Mrs Wykes said: 'This was a great opportunity for our 45 students and it served as an introduction to the new GCSE. The whole session gave them a real insight into opportunities within the food industry as well as the chance to question a professional butcher on his career and skills.'