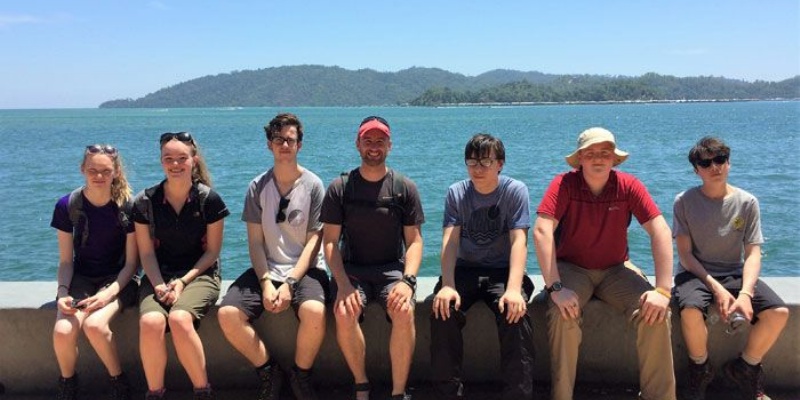 Taking part in a jungle camp and learning to dive were just a couple of the highlights of this year's expedition to Borneo. A handful of intrepid students made the month-long trip which had been two year's in the planning.
They learned junglecraft skills then climbed Mount Kinabalu, which was an 8km trek to the summit. They also constructed a wire mesh fence as part of their community project before learning how to scuba dive in the TAR islands, gaining their PADI Open Water certificates.
They were accompanied by teacher Mrs Strydom and a representative from Outlook Expedition. Mrs Strydom said: 'The highlight was seeing the students grow and become more confident; they used new skills and it was good to see everyone succeed. They loved the jungle camp where we were shown bush craft, including making traps from bamboo.
'After that we trekked up the mountain over two days, walking 6km up and sleeping in a hotel before waking at 2.30am to carry on to the top. The students put a huge amount of effort in and we all made it to the summit together and saw the sun rise. It was just beautiful. After that we did a community project in Kudat. This involved building a fence around a church. We struggled a bit with supplies which was frustrating. The project was good for teamwork especially as none of us had put fences up before so we were told where the perimeter was, how deep the hole had to be and how to mix cement! We had five days and managed to finish it. On the evenings we would relax on the beach.
'The diving and marine project were the last phase of the expedition and they werea real highlight. It was incredible as we were swimming over reefs and marine life, seeing the colours and the patterns. It was one of the best places to go diving in the world and we saw black tipped reef sharks while snorkelling. Pete was a really good leader and students got along really well.'