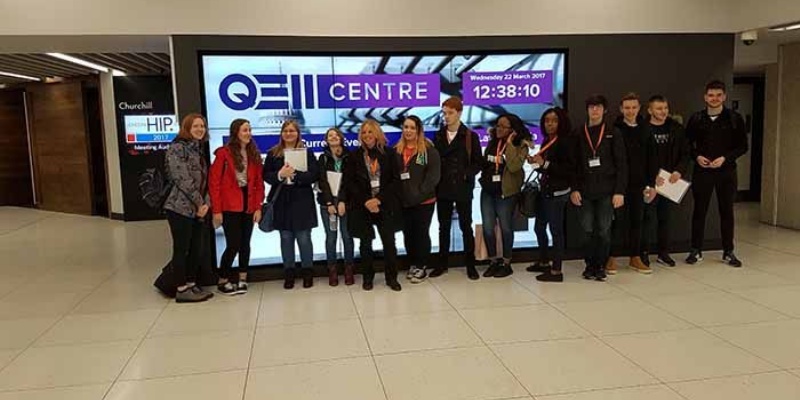 A group of Sociology and Psychology students were invited to attend the first PiXL student revision conference held in central London.
PiXL are the largest partnership network of over 1500 schools working together to achieve the highest outcomes for students and to improve their life chances. Changes in the national curriculum and assessments provides a challenge for all sixth form leaders and the PiXL network enables schools and colleges to share best practice in order to be able to adapt and respond to the changes.
During the event students were given support on how to analyse and tackle the new examination specification questions and were shown different techniques to develop a C grade answer to higher exam questions including help with identifying common exam mistakes and how to get marks on short response questions.
The students were also treated to the motivational speaker David McQueen who empowered and inspired the students on what success looks like and how to prepare for it.
Social Science teacher Ms Kathy Saunders said 'I felt the conference proved to be really useful and reassuring for the students. They were provided valuable insights into the exam structure providing informative details of 'what examiners are looking for'. The conference proved to be worthwhile both from an academic and motivational sense.'