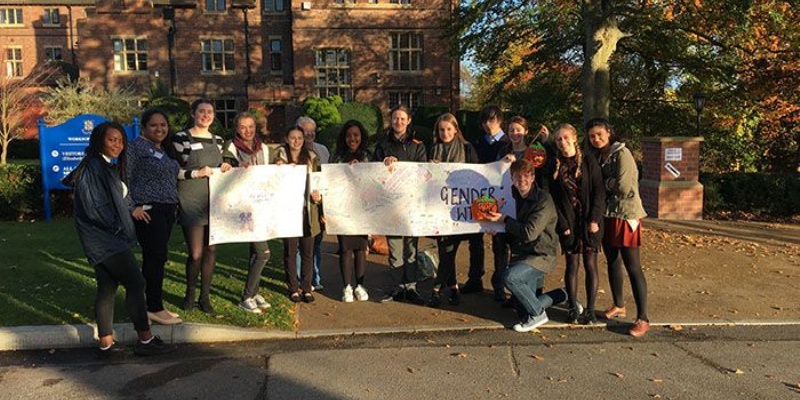 A group of Year 12 and 13 students travelled to Worksop College for a two day philosophy conference.
The event, 'in the pursuit of knowledge' was a mixture of exciting interactive workshops and innovative seminars and lectures where ideas were challenged and explored.
Year 12 student Advone Katesande said 'I really enjoyed this experience. It's not something you can learn in a classroom. It was interactive and it challenged you to engage. I learnt a lot more as you can interpret the information into your own words which gives you more of an open mind.'
During the conference students were successful in beating seven other schools and winning two competitions. The prize, a signed copy of a modern day philosophy book by A C Grayling , has now been donated to the school library.
Philosophy teacher Ms Coombe said 'I was so proud of all of the students; to have won both of the competitions was outstanding. Their behaviour over the two days was fantastic. They joined in, engaged, asked questions and they challenged as well. It was noted by other teachers how well behaved the Brooke Weston students were and we stood out amongst the other schools. I believe that the students have learnt a lot from this experience and were inspired by the lectures.'