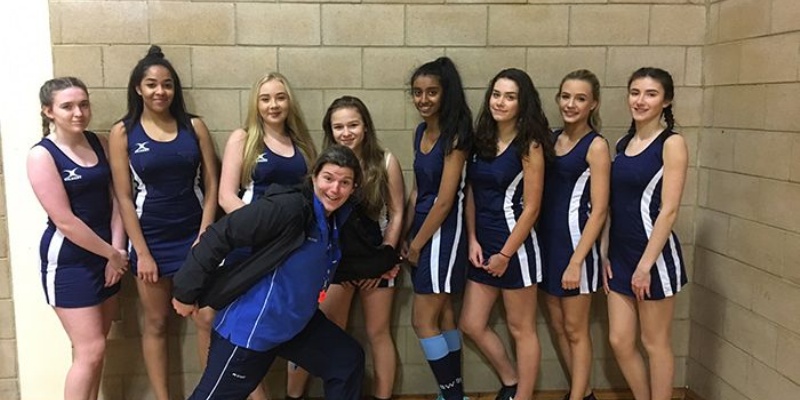 Brooke Weston's Year 10 Netball team were invited to attended the Northamptonshire County tournament where after a gruelling competition they succeeded in coming fourth place.
Some excellent play saw the girls beat a number of schools from around the County, including Kettering Business Academy, Sponne School and Lodge Park, with the top two schools from each pool qualifying for the semi-finals.
After a closely contested competition our girls emerged from pool B as the winners, however, with three other schools also in the same position of only having lost one game, the result went to goal difference with Brooke Weston coming out on top having scored 52 goals and only conceding 16.
As winners the team went on to meet Moulton in the semi-final, where following a hard fought battle lost and came fourth overall after a bronze medal play-off against Sponne school. P.E teacher Ms Sarah Van Nierop said ' I am extremely proud of all of the girls who played with true grit and determination on a very cold morning and kept fighting until the end.'