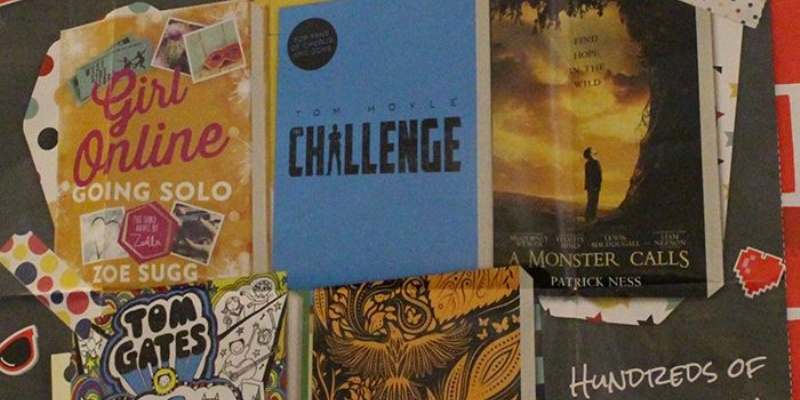 Brooke Weston is hosting a Scholastic Book Fair in the library from Wednesday 15 to Monday 20 February, where students will be able to purchase the latest books, stationery and posters.
The Book Fair brings students the very best books including over 200 top children's titles from over fifty publishers, carefully chosen to reflect all tastes and abilities. With books starting from only £2.99 plus exclusive titles that you won't see in the shops or at any other fairs, there's sure to be a book for everyone.
Students will have the opportunity to purchase stationery and posters as well as books. Stationery items will include novelty pens, pencils, rulers, pencil sharpeners and keyrings with prices starting at just 40p. All posters are priced at £2.99.
The fair will be held throughout the day until 18:00 and parents, if they wish, are welcome to come after school at 16:05 every day apart from Friday.
Money off vouchers will be available from the library for students to use at the Book Fair giving a saving of £1 off any book costing £2.99 or more and every book bought will help the school to earn free books for the library.
Librarian Wendy McCabe said, 'The Book Fair is a wonderful annual reading event for everyone to enjoy. It is a great opportunity for staff and students to browse the newest and best children's books with over 200 titles available and something to suit everyone. There are fascinating reads for fact lovers and classics old and new, as well as more than 30 exclusives that won't be found elsewhere.
'Book Fairs give students a motivation to read by offering them a wide selection of books to choose from that they can look at before they decide to buy. Geek Girl by Holly Smale will be a popular choice at just £2.99 while new titles from David Walliams, Diary of a Wimpy Kid and the latest Tom Gates books are bound to appeal to students.'