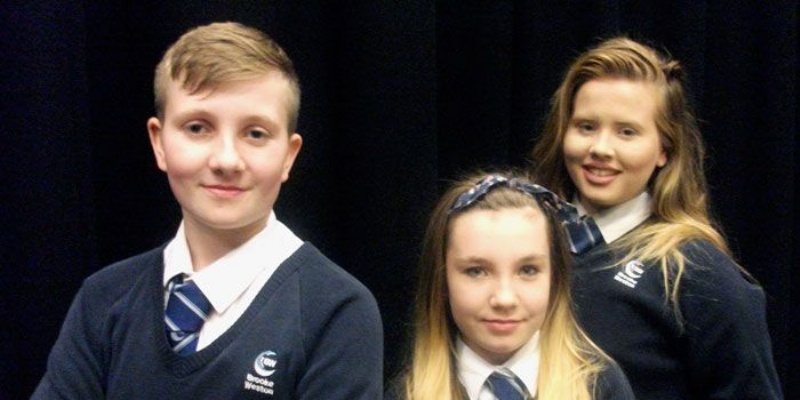 Three of our students recently took part in a competition at the iconic Sadler's Wells theatre with one of their teams winning a title in the hard-fought contest.
Charlotte Smith, Cameron Pickering and Caoimhe Magee all perform with Starlight Dance & Musical Theatre School. Several of its teams took part in the Mardi Gras dance competition at Sadler's Wells where around 60 teams compete in different categories. Caoimhe was delighted when her team came third:
She said: 'Our dance was about electricity and so, at a certain point in the action our costumes lit up. It was a fast paced dance and very tiring but we gave it 110 per cent. These competitions are a great opportunity for us. At Sadler's Wells we wanted to win and succeed. The amount of opportunities Starlight give you is amazing so who knows what the future will hold for us and Starlight? Our dance teacher, Jacc Batch, is amazing. It was a real achievement to come third as the standard of dance was so high.'
Caoimhe, Charlotte and Cameron have studied dance for years and have all previously performed at the Royal Albert Hall in similar contests.
Charlotte was one of 23 members of Beat Down Juniors. She said: 'I was very excited and here were about 20 different teams in each category.I really enjoyed it. It is a shame we didn't win but it was all about the teamwork. It was my first competition so I was a bit nervous!'
Cameron, who has been going to Starlight for six years, said: 'Our routine was a contemporary lyrical dance about Red Riding Hood, and it was quite balletic and the costumes were really good. It was a dance I knew well as we performed it onstage in the summer and we have been rehearsing it now for around sixth months. I have never danced at Sadler's Wells before but as I have danced in other large venues, like the Royal Albert Hall, I wasn't as nervous as had it been my first time. It was a great experience and we really enjoyed the day.'