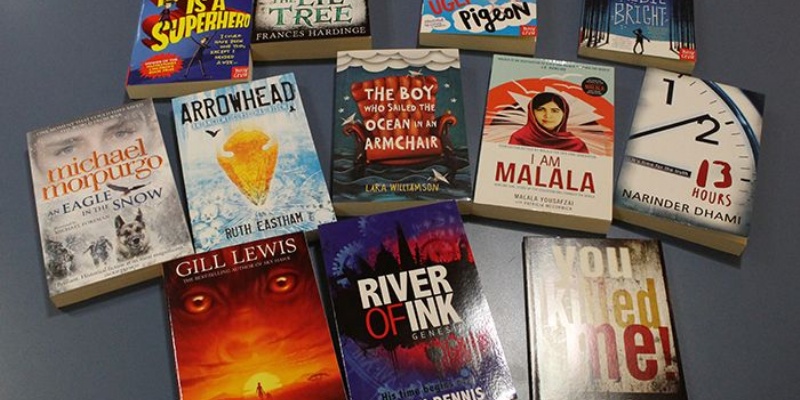 Following the excitement of the Bookbuzz scheme in December where Year 7 students were given a free book from a choice of 12, Librarian Ms Wendy McCabe has launched a book review competition to win the complete selection of books.
Bookbuzz is a programme that has been running at Brooke Weston for a number of years, students choose a title from a list selected by a panel of experts, which helps to introduce them to different genres of books and encourages a positive attitude towards reading.
The competition is open to all Year 7 students and they will need to write a minimum of 100 words and no more than 500 on the book they chose, which can be hand-written or typed and may include pictures or drawings.
Titles available to win include; Eagle in the Snow by former Children's Laurete Michael Morpurgo, Costa Book Award winner The Lie Tree by Frances Hardinge, I am Malala by Malala Yousafzai, and the most popular book this year, 13 Hours a mystery thriller from author Narinder Dhami.
Ms McCabe said ''Writing a review on their chosen Bookbuzz book gives students the chance to develop their review writing skills while at the same time giving them a chance to express their own opinions about the book they have read. Whether they enjoyed the book or not, it's about giving their honest thoughts about it and sharing that with other readers.'
The closing date for the competition is Friday 31 March 2017. If you have any questions about the competition please speak to Ms McCabe in the library.