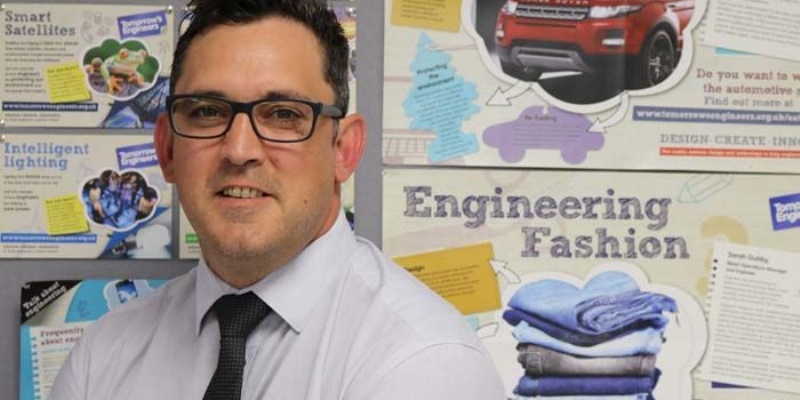 Mr Gareth Van Wyk, a DT teacher at Brooke Weston Academy is spearheading a fund-raising campaign for his former secondary school in South Africa.
When Mr Van Wyk revisited Grosvenor Boys High School in Durban, funding and catchment changes have led to overcrowded classes and a lack of equipment and resources.
He wants to help as, not only did he attend (with Brooke Weston Academy's senior Vice Principal Mr Shaun Strydom) but his wife, Mrs Erin Van Wyk, also worked there: 'She taught in overcrowded classrooms where boys had to stand as there were not enough desks. They didn't have resources or textbooks and were using chalkboards. It was heart-breaking as I watched the school cricket team playing with a broken bat. How can they compete and feel proud using substandard equipment? I am trying to identify urgent things that the school needs, such as teaching resources and sports kit. The change in catchment areas and funding means that students from townships and disadvantaged areas now attend. It is pretty grim as to get there they have to navigate areas where drug dealing, gang warfare and gun crime is common.
'I always wanted to be a teacher and Grosvenor Boys School gave me a good education so I thought it would be nice to give something back, particularly as students here have such wonderful resources and opportunities. Brooke Weston Academy is going to hold a mufti day and my tutor group will be raffling a hamper. I am hoping that other teachers and tutor groups might also get involved with fund-raising as it is such a good cause. Senior leaders at Brooke Weston Academy have really backed this project and shown their true character and drive for what this establishment represents. That is why I love this place!'
Mr Van Wyk will present the money raised to Mr Karel Dejaager, the Principal of Grosvenor Boys High School, when he visits South Africa for a 20-year reunion this summer.
Senior Vice Principal Mr Shaun Strydom said: 'Mr Van Wyk and I were lucky to get a good education and the school gave us lots of opportunities. Since then the catchment area and demographic has changed so students are less affluent or advantaged and don't have the books or resources they need. This is a great way of demonstrating to our own students how lucky they are to have the education and facilities on offer here and promoting Ambition for All.'