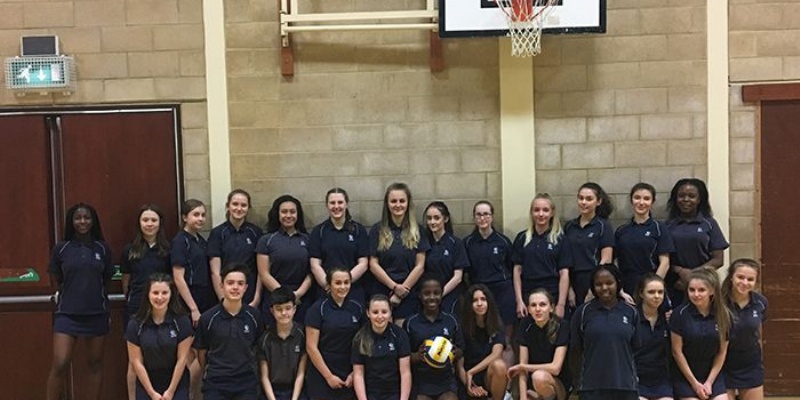 Schools across the county were invited to nominate students in Years 9 and 10 for the Volleyball England Leadership Academy course, which allows students to develop their knowledge of the sport and gives them the opportunity to volunteer at Volleyball England events across the country.
Based at Kettering Leisure Village, home to Volleyball England, 39 students from Brooke Weston enrolled on the course, aimed at 14-19 year olds that are interested in developing their leadership skills through coaching, refereeing and organising community volleyball activity.
Once completed they will have the opportunity to apply for varied roles at Volleyball England events including; Media Assistant, Courtside Assistant, or Ball Girl/Boy, be involved with high level volleyball, and have a chance to work directly with the national governing body of volleyball.
During the sessions students have learnt safeguarding, how to teach primary age students and refereeing and officiating the game including; what is required of a referee, what they are in control of during the game and basic hand signals they must use in order to control play.
P.E teacher Miss Barber said, 'The Volleyball England Leadership Academy has given many students an opportunity to try something they have never done before. For some it has led to playing the sport and a lifelong participation. They have been to a number of high profile events and I have seen all of the students develop in confidence in what to many is a sport they know little about.
'Students have really engaged during the practical tasks, and it was extremely impressive to watch them stand up in front of their peers and officiate so confidently. Volleyball continues to grow as a sport at Brooke Weston and for me it's fantastic as it involves students of all abilities and levels, which as a PE teacher is what I hope to achieve during my lessons'.