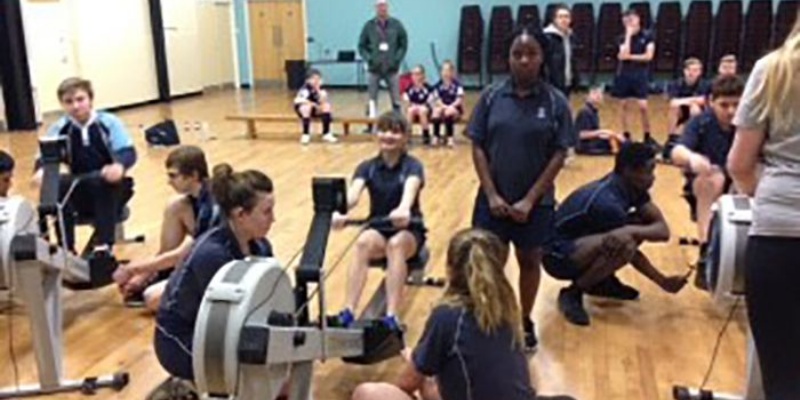 Mixed teams of Years 7/8 and 9/10 attended the Rowing school games competition at Lodge Park where they succeeded in qualifying to represent the county for Rowing at the Winter Games in February.
The teams were made up of two students from each year group, with all teams required to row as far as they could for varying amounts of time, from two minutes up to 10 minutes, depending on their ages.
Years 9 and 10 started the rowing competition off with a great performance; Ben Tompkins and Will Davies stormed to first and third place in their race keeping excellent technique throughout their four minute row. Jeshurun Peprah and Barfour Kyei followed suit, putting in a grueling performance to keep the Year 9/10 boys teams in contention with a win.
After the individual events all of the teams were in with a chance of qualifying making it down to the final event - relays where each member of the team of four had to row a minimum of 25m and collectively row as far as they could in five minutes.
The final results saw Brooke Weston qualify for the Winter School Games final at Kettering Leisure Village in February.
P.E teacher Miss Barber said 'As always the students showed the highest level of determination but most of all teamwork. I love taking students to these events and this one certainly didn't disappoint.'