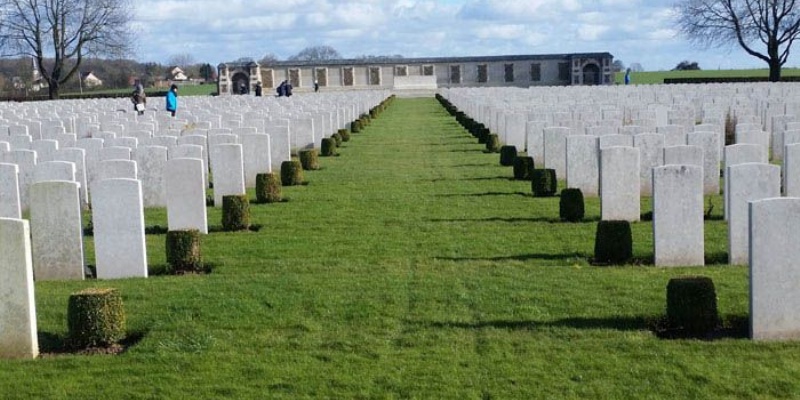 Earlier this year two Year 12 students and a Year 10 student joined Beliefs, Philosophy and Ethics teacher Ms Coombe on the World War I Centenary Battlefield Memorial tour.
The group spent a weekend in Belgium and France visiting various memorials and museums to gain a greater understanding of the war particularly focusing on the events from 1916 including the battle of Somme, which had its 100 year anniversary early this year.
As part of the trip, students were challenged to share their experiences with 110 people from their local community, representing the total number of people killed in World War I. The group has created a short film showcasing their knowledge of the Centenary tour that they hope to share with as many people as possible.
Ms Coombe said 'This trip was a worthwhile experience, not only helping students to understand the historical aspects of World War I but to also inspire them to become part of the next generation who might work to ensure that fighting between humanity ceases. The challenge that they were set, has been fantastic in enabling us to share our experiences and help students understand further about the lives lost during the war. We hope the film will be shared as far and wide as possible; I can't wait to see just how far it travels.'
The link to the film is below. Please help students reach their goal of 110 people by viewing and sharing with as many friends and family as possible.