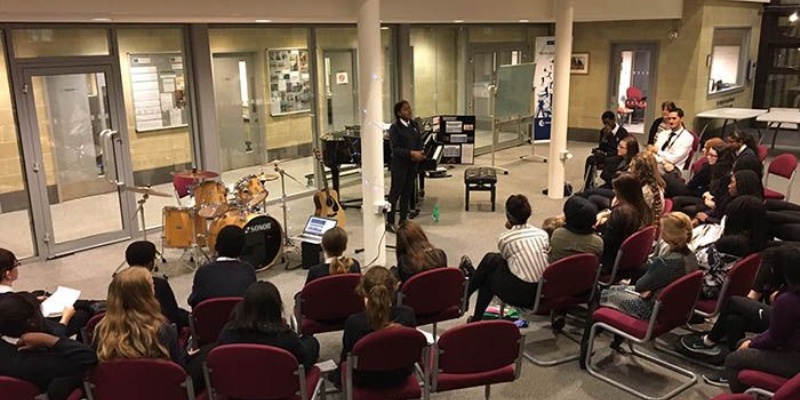 Brooke Weston's Acoustic evenings are held termly on Wednesday of week four. They are an open mic event where all students are invited to showcase their talents.
More than 20 acts took part in this term's event with acts ranging from playing musical instruments to singing. IT teacher Mr Chambers who played guitar and sang during the evening said 'It was a fantastic evening; we have so many talented students at Brooke. I've never performed in front of an audience before and really enjoyed the whole experience.'
The event organised by Drama teacher Miss Kerr with the help of Sixth Formers Julienne Padayachy and Matthew Cacutt has been a huge success and continues to grow each term. The support received from fellow students has been fantastic. Miss Kerr said 'The evening is a chance for the students to show off their talents. It's also a chance for us as a department to find students that we might have been unaware of before and encourage them to join other performing arts clubs to support their skills. It was a wonderful evening and lovely to see such confidence within the children and to have so many new students perform.'
If any students are interested in the next Acoustic night they should contact Miss Kerr for more information.