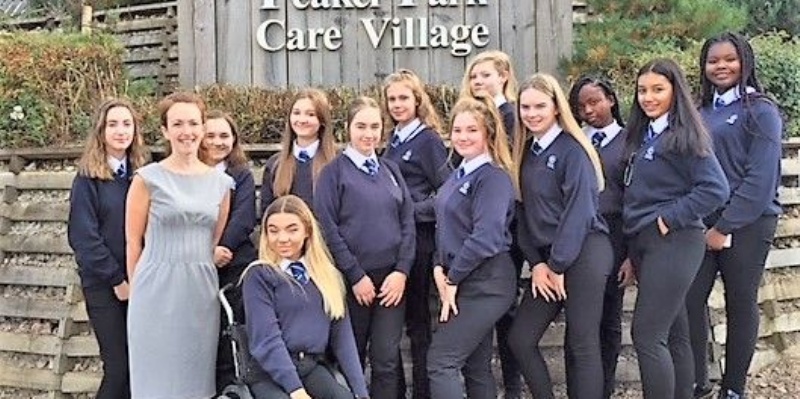 A group of Year 9 textiles students are making individual 'fidget blankets' for people with dementia at a local care home.
The students visited the home and learned about their clients' background and interests so that they can each make a personalised blanket for each of them.
The students visited Peaker Park in Market Harborough with teacher Selina Moore. They were briefed by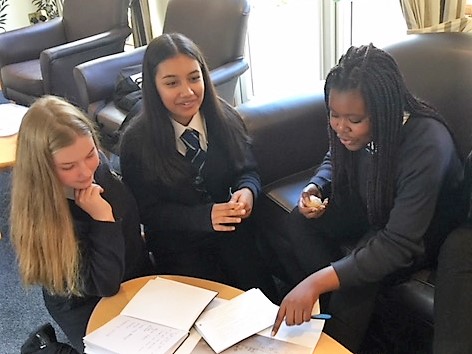 staff at the care home before they met their clients and Miss Moore took along cakes to break the ice and get the chatter started: 'The students really enjoyed the morning and the time flew by. It was really interesting learning about the people's pasts. One gentleman spoke fondly of his time in the Forces in India while another had sailed around the world and had lived in many countries. The residents had varying stages of dementia and some were not able to communicate very well. We learnt that the last sense for a patient to have is their sense of touch, therefore a fidget blanket will be vital in triggering memories for them.
'This project is ideal as a first task for our students as it includes a wide range of skills, such as applique,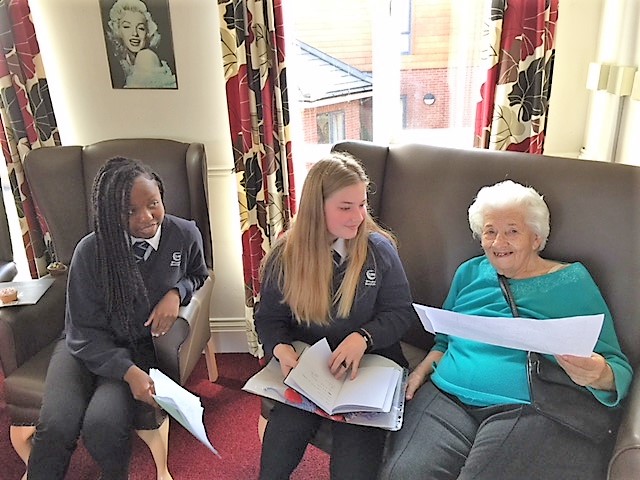 embroidery, dyeing, using the laser cutter, transfer printing, sewing seams and working with a ranges of fabrics and textures. As the students are making a product for a client it is great practice for when they make their GCSE product, and the fact they are considering medical needs as well means that their finished product has to hit a set of very particular criteria.
'I was extremely proud of the way the students conducted themselves. They were very sensitive and thoughtful towards the residents, and genuinely interested in learning about their lives, likes and hobbies.'