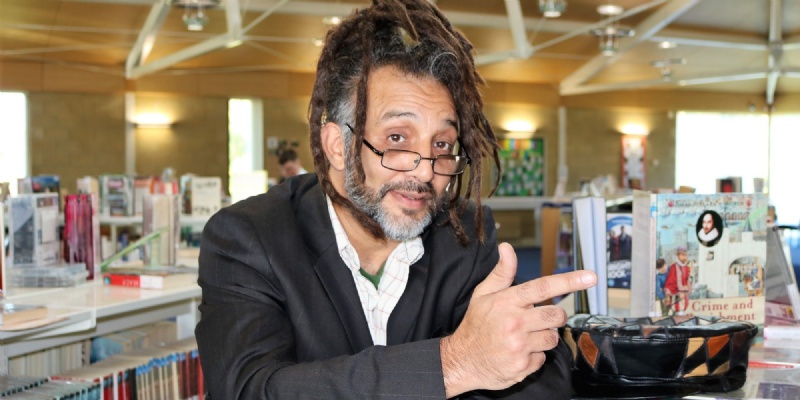 Poet Dreadlock Alien delivered workshops at Brooke Weston Academy preparing students for the poetry strand of their English examinations.
He also met keen readers from the Book Club and did a whole class session with Year 9s plus a smaller writing workshop on the theme of war.
Dreadlock Alien, aka Richard Grant, is a performance poet who, in recent years has increasingly acted as compere at arts events, such as the recent Shambala Festival. He also does CPD sessions for teachers and is just embarking on a tour of international schools in Malaysia.
He said: 'My work is about re-engaging with students, looking at the themes of the poems and giving them memory techniques and micro-quotations that they can use in exams. We have been looking at the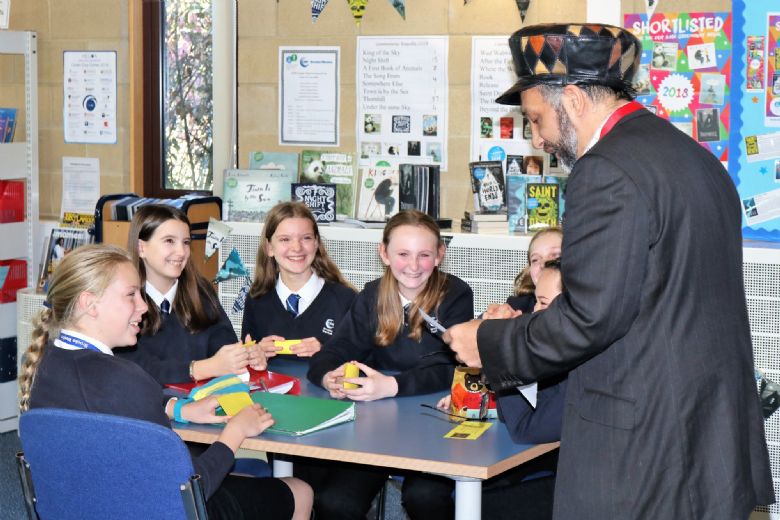 15 poems that are part of the syllabus, so it is about seeing how they can take the skills they have learned by being poets themselves, empathise with the authors and see the reasons behind their personal responses to their poems.
'Mass engagement is what I specialise in, working with a whole year group for a whole day and changing perceptions. The first and last questions I ask are 'Who thinks poetry is boring?' All hands are up at the start of the session and none are up at the end!
'My own favourite poem is 'Checking out Me History' by John Agard which is about black history and protest. It is a good Jamaican accent poem and one that you have to hear performed. It is about bringing words and emotions to life and not to fear poems really. Poets play with words for a living and students can all identify with a poem if they search hard enough. I start off with a bit of beat-boxing and fun so once the students are laughing the barriers are down, so you can have a laugh within the boundaries of school.
'The students at Brooke Weston Academy have been amazing and the Year 11 students knew the set poems inside out. They knew all the themes so the teachers have done their jobs really well. All I do is add a bit of pizzazz to the sessions.'