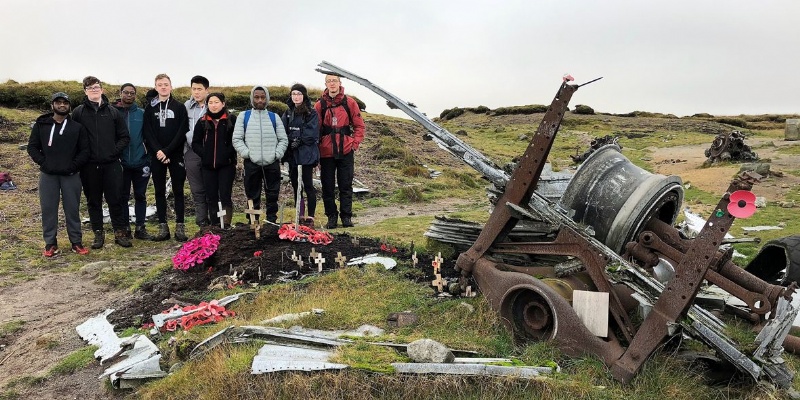 Brooke Weston Academy's participants on the Gold Duke of Edinburgh's Award scheme paid their respects at the crash site of a US aircraft high on a moor in the north west Peak District.
The students, from Years 12 and 13, and members of staff, trekked off-piste to the summit of Bleaklow, where a B29 Superfortess called 'Over Exposed' crashed in 1948, killing 13 US airmen three days before they were due to return home, having completed their tour of duty.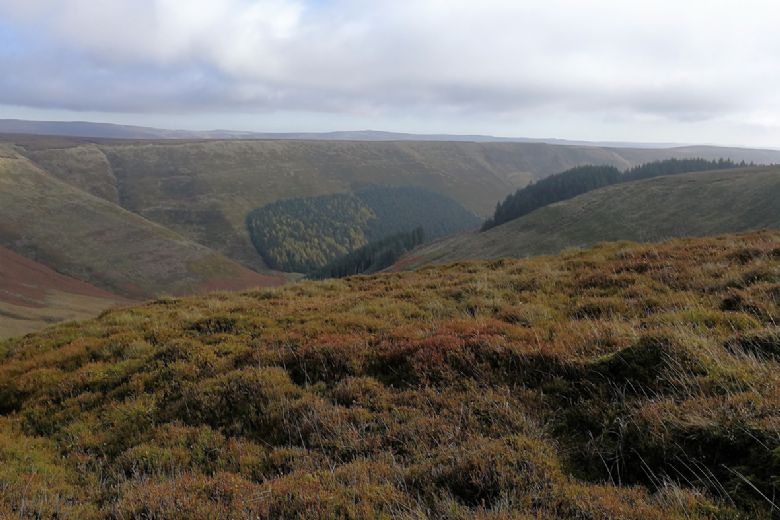 The students were brief about the route and navigation techniques and they led the way, while the staff followed from a distance. Darren Hooper, the DofE co-ordinator said: 'Although we battled a strong, cold wind for four and a half hours to reach the crash site the beautiful scenery, banter and the thought of Mrs Kemp's home-made banana bread waiting for us back at the minibus kept our spirits up.
'Our moods changed to a more sombre tone when we reached the crash site and the amount of debris spread over the area brought home the tragedy that taken place on this very bleak and exposed hill. After some quiet exploration of the site we paid our respects at the memorial and made our way back to the minibus via shorter less strenuous route for some reflection and banana cake.'