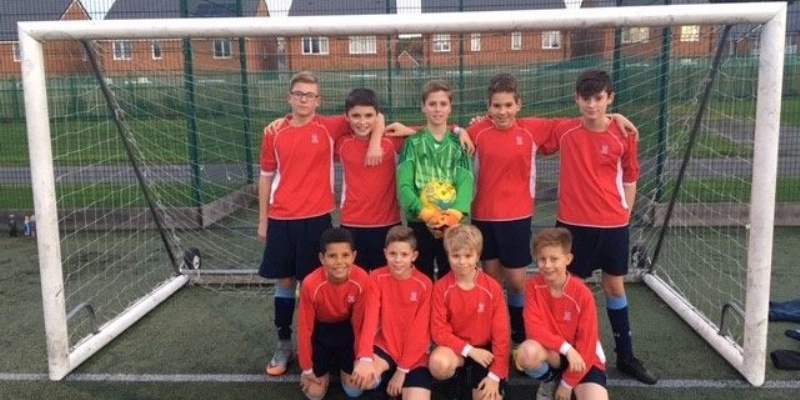 Well done to Brooke Weston Academy's Year 7 boys football team who have been working hard and showing continuous grit and determination in their first ever tournament.
The team is playing in the District Cup every Thursday and the top two teams from both Corby and Kettering districts will go on to compete in the National Cup. Brooke Weston Academy has been competing against teams from Lodge Park Academy, Corby Business Academy, Prince William and Kingswood Academy over the past few weeks.
They got off to a nervous start in their first ever fixture, going down 1-0 early on. However, some outstanding saves from goalie Braydon Billington in goal and an equalizer meant an eventual draw. They played more confidently in the next game against CBA, winning 1-0 giving 'the performance of the tournament' against Prince William winning the game 3-1. A dominant Ryan Martindale in midfield controlled the game with a man of the match performance. Their final game, against Kingswood, saw some brilliant football on display and the BWA team ran out as 3-0 winners. A special mention goes to Reece Mutebi, who has been in sensational form scoring six goals in four games! He is currently leading the top goal scorer charts.
Teacher Ash Narwal said: 'The boys played some fantastic football especially as we have only been working on one and two touch football in training for about a week so I was extremely proud. They still have two more tournaments in the coming weeks and it is still all to play for. If they can continue to work hard and improve then I believe we have a team that has the potential to go far.'