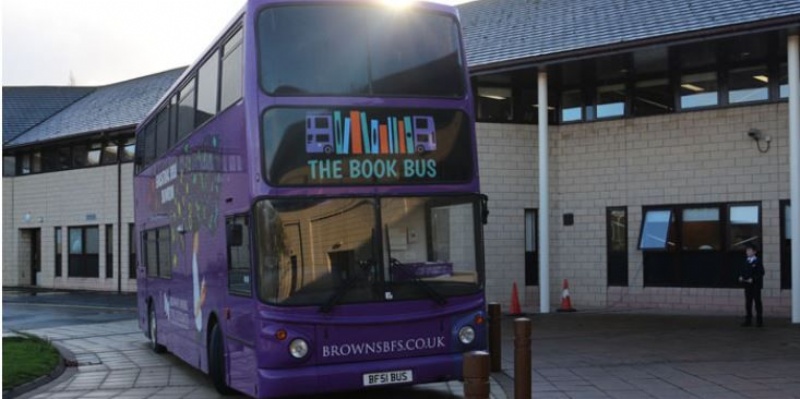 A purple double decker bus, filled with inspirational books of all genres visited Brooke Weston Academy allowing students access to an astonishing 4,000 books on board.
Reading is vital to success in all fields and the visit was designed so that key groups of students,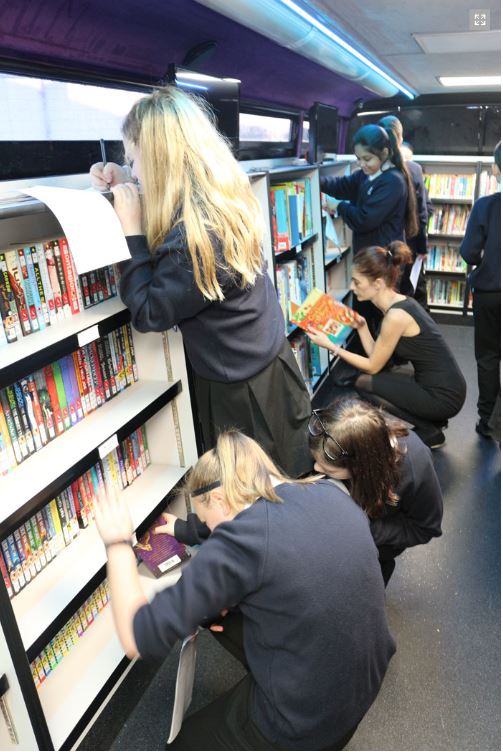 including competition winners and all of Year 7, had the opportunity to browse a plethora of genres and expose them to a whole world of reading.
Literacy co-ordinator Lauren Fitzjohn said: 'We can't take hundreds of students to a book shop, so we decided to bring it to them! This is the first time that the Book Bus has visited Brooke Weston Academy, so it attracted a lot of interest from students. They were free to browse the book shelves, scan the barcodes and draw up a 'wish' list for their parents to purchase if they wish.
'It was a huge success and offered our students the opportunity to see reading as something really exciting. One student described it as 'magical' as they climbed on board, which is
exactly how I would describe the day. I hope our students have taken away lots of inspiration and new ideas on the books they want to read next and I am sure this will be the first of many visits from The Book Bus!'