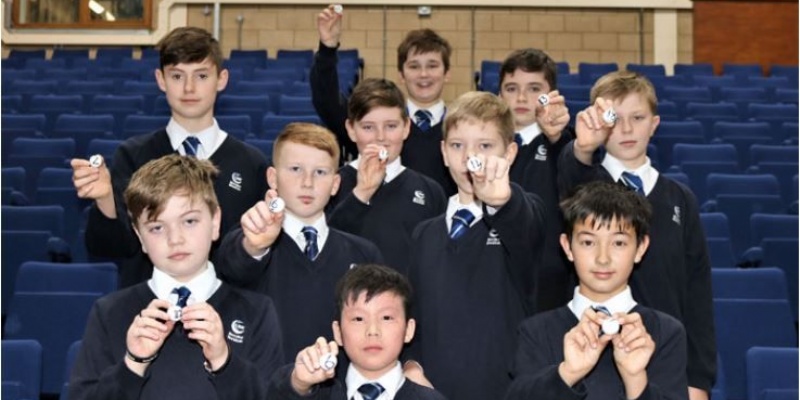 There was high tension as Brooke Weston Academy students held a live draw to pick their teams for this year's hotly-contested football Premier League reading challenge.
Each team captain drew a numbered ball in assembly to determine which Premier League club they represented. A total of ten teams, each with five players, have signed up so far, although more teams can join up if they want.
The reading scheme will run until the end of the football season and there is always a battle for the top spot. Goals are scored either by players completing 'Drop Everything And Read' sessions in school or by reading in their own time. Once students read a book they write a short review and get a sticker on the team scoreboard in the library. The top four teams play a monthly mini-tournament where physical goals scored will be added onto their competition tally.
The reading challenge is organised by Librarian Wendy McCabe. She said: 'The more teams we have the better so we do have spaces for other teams to sign up. Last year the top team scored about 120 goals. The competition runs from now until the end of the real Premier League in mid-May so it is a long-term challenge aimed at getting more Year 7 boys reading. We will have a prize presentation in July when a visiting author will hand out lots of goodies including medals, vouchers, prizes, books and a trophy for the winning team.'