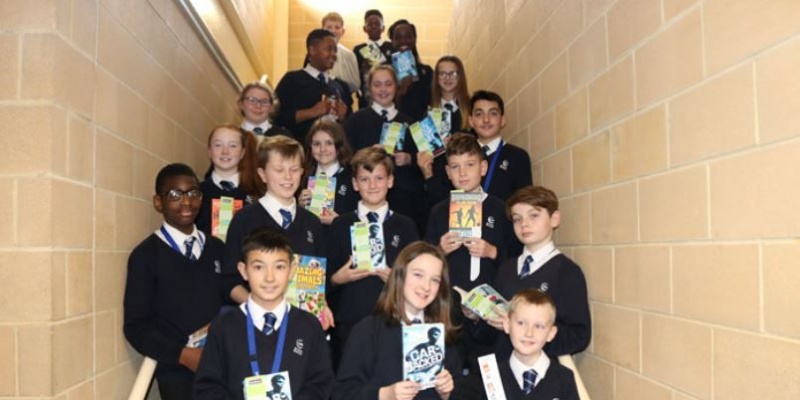 Christmas came early to Brooke Weston Academy as all students in Year 7 received a free book from the Library as part of the Bookbuzz programme.
Bookbuzz, a reading programme from Book Trust, supports schools to encourage reading for pleasure and develop a whole school reading culture.
Students were given the opportunity to choose their own book from 12 titles to take home and keep. The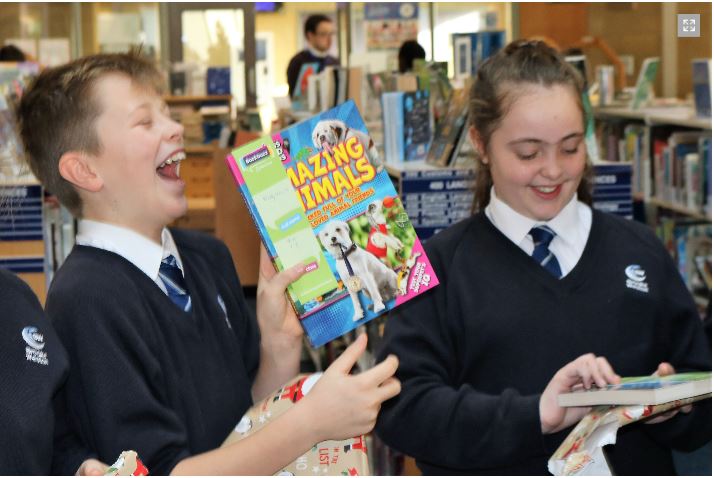 books were all selected by a panel of experts, including teachers and Librarians, and designed to appeal to all students, regardless of their reading level.
Titles available this year included 'Defenders: Killing Ground' by Tom Palmer who visited students at Brooke Weston last July, 'Fortunately the Milk' written by Carnegie Medal winning author Neil Gaiman and illustrated by former Children's Laureate Chris Riddell, and 'The Hidden Oracle', from the New York Times number-one bestselling book series, The Trials of Apollo by Rick Riordan.
The most popular title this year was 'Haunt: Dead Scared' by Curtis Jobling, a mystery ghost story with lots of surprises and unexpected twists and turns.
The scheme, has been running for several years at Brooke Weston Academy and Librarian Wendy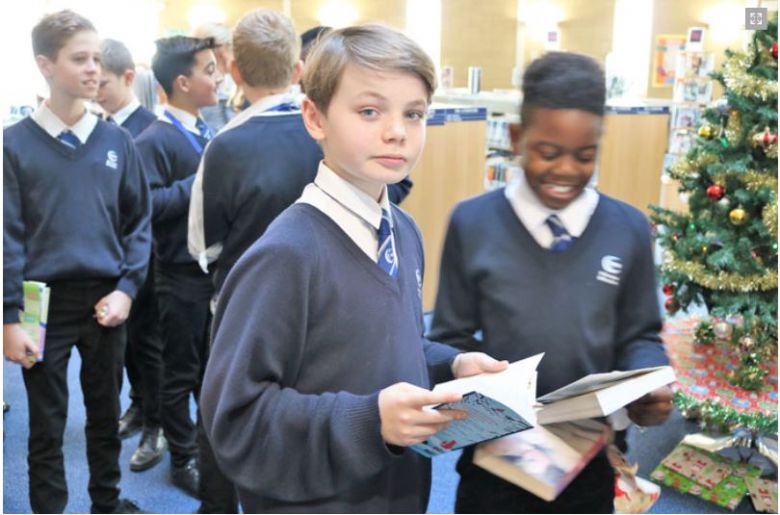 McCabe said 'The Bookbuzz programme introduces the students to different genres of books they might not have read before. Being able to give the book as a Christmas gift to all the Year 7 students is really something special and it helps to encourage a positive attitude towards reading.'
All of the Bookbuzz books are available to borrow from the Library and, in the New Year, a competition will be launched for Year 7 students to write a review on their chosen title and be in with a chance of winning all of this year's Bookbuzz titles.