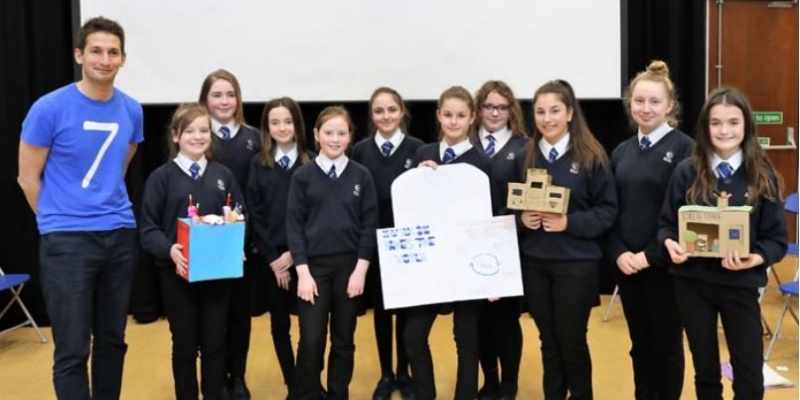 Year 7 teams from Brooke Weston Academy came up with innovative and life changing concepts in a bid to represent the school in this year's Believe Big competition.
The students were tasked with developing ideas which they then presented to their peers and a panel of judges. The ideas included a mobile phone cover with filters to help people with dyslexia, a tracking app to locate lost keys and a watch that raises the alarm if the wearer is in danger.
The competition is an annual event, run by ideas competition 7 Billion Ideas. Their CEO David Harkin told the students: 'There have been some really interesting ideas developed during this session and I have been impressed with the way some teams answered questions, came up with jingles, made their prototypes and presented their concepts.'
The winning ideas, which will go through to the Trust final in April, are by 7W who came up with an initiative to help the homeless. 7B developed a product to calm and relax people with anxiety or mental health issues and 7S created an innovative approach to waste disposal and recycling.
All of the ideas will now be developed further and the teams will present to judges from the Trust, who will decide on the overall winning idea. It will be made into a book which will be available on Amazon.
Announcing the winning tutor groups Vice Principal Rebecca Waterson said: 'This competition isn't just about really good ideas, it is about really good ideas that can change the world. You are the generation that is going to make a difference.'