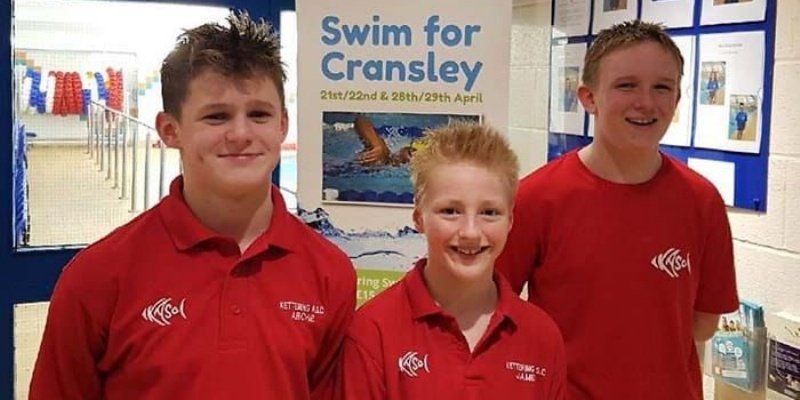 Well done to Year 7 student James Annable, Samuel Ward from Year 8, and Year 11 Archie Robertson-Smith, who were part of two teams that were sponsored to swim as many lengths of Kettering swimming pool as possible in an hour.
One team was made up of swimmers from the Club's Senior Silver squad, including Senior Team Captain Archie. The other team comprised swimmers from the Club's Junior Bronze squad including Sam and James. Each team competed in a six person relay.
The Silver team completed 205 lengths whilst the Bronze team completed 201 lengths in an hour, taking, on average, less than 18 seconds per length! The teams have currently raised around £1,800 for Cransley Hospice with money still coming in. Well done James, Samuel and Archie!