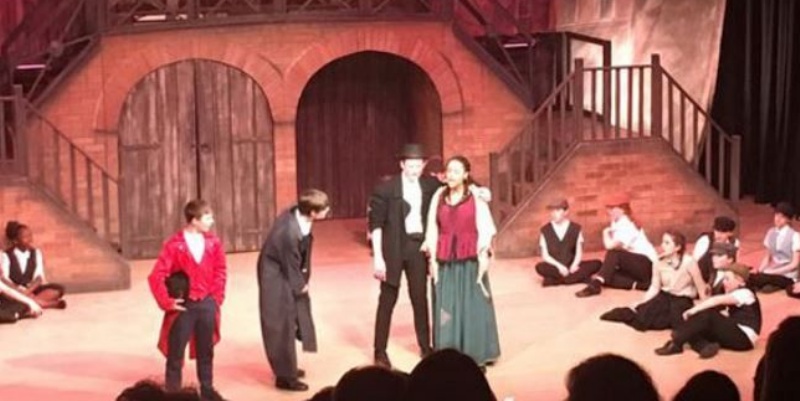 Congratulations to our students who put on a truly stunning performance of Oliver! For the past two evenings audiences have been transported back to Dickensian London and our students have been the stars of the show.
The musical featured much loved songs, including Food, Glorious Food, Consider Yourself and Reviewing the Situation. The set and painted backdrop added to the drama, but it was the energy and passion of all of the students that shone through. Owen Fleming played the title role, while Ben Turner was perfectly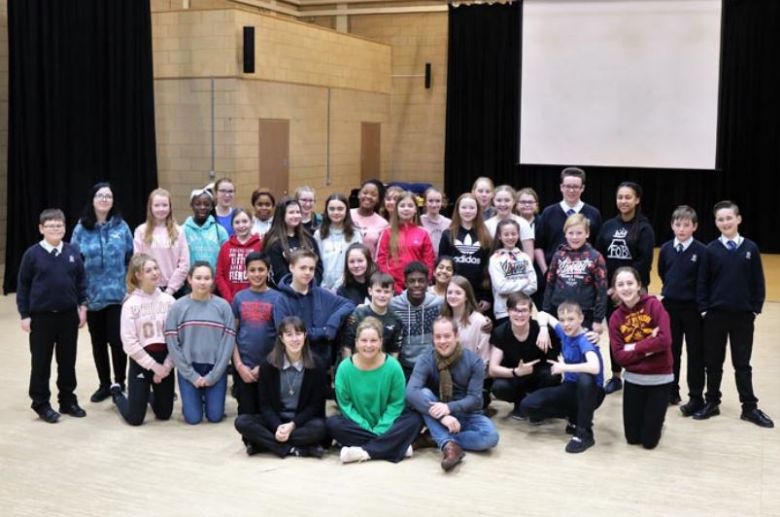 cast as the Artful Dodger. Stanley Evans's Fagin was superb and Myah Brown made the role of Nancy her own. Oliver Hackett was suitably menacing as Bill Sykes and the characters and choreography combined with vibrancy to bring the classic story to life.
Thanks to everyone, cast, crew, musicians and backstage helpers who made the production go so smoothly. Particular thanks go to director Phoebe Horner, assistant director Camilla Kerr, producer and choreographer, Dawn Willis, musical director Michael Lovelock and Tom Michell for lighting and sound.
Miss Willis said: 'Each year we do a musical production and the students put in hundreds of hours of rehearsals between them and it really is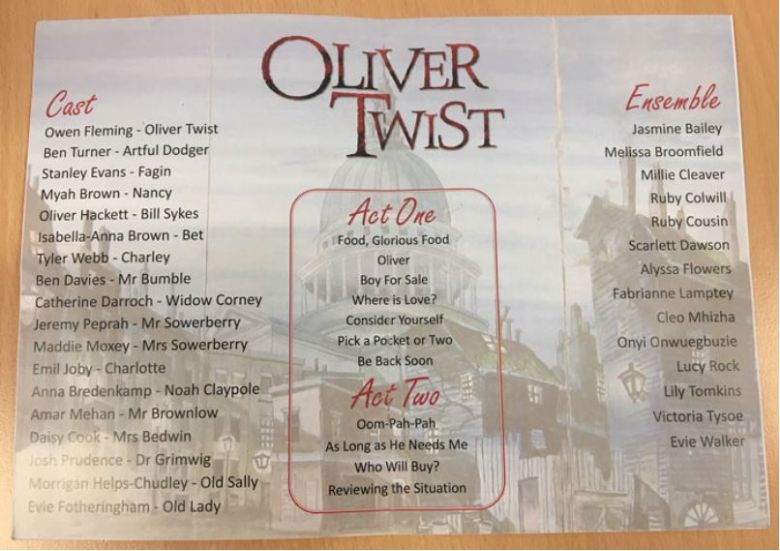 testament to their commitment and energy that we are able to stage such high quality productions, particularly as, for many of them, it is their first time onstage. All of the cast and ensemble were amazing and really gave this production their all. I hope the audiences enjoyed it as much as we enjoyed performing it.'