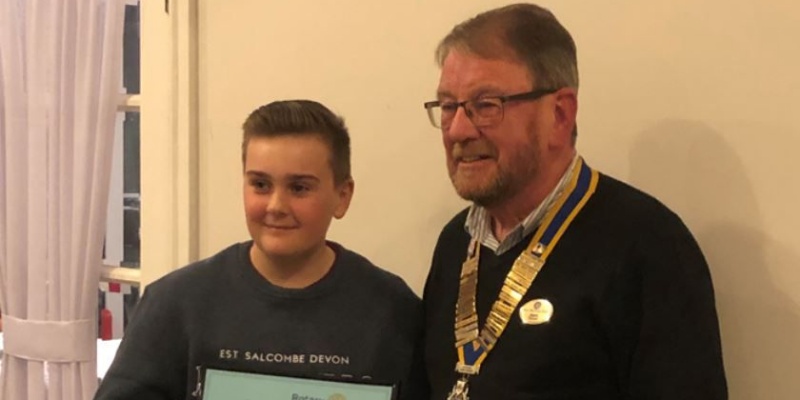 Good luck to Brooke Weston student Luke Pinkerton who is competing in the District Final of the Rotary Club's Young Chef competition tomorrow.
Luke will prepare, cook and serve a three course menu for two people in just two hours. He has been practising for the event over the past few weeks and he, and Food Technology teacher Natasha Chiremba visited the local Rotary Club to talk about their experience of the competition so far. It is the first time that the Rotary Club has sponsored a student for this event.
Mrs Chiremba said: 'It was a thoroughly enjoyable evening as we were able to learn more about the Rotary Club and the work they do. Firstly, I spoke about Luke's dedication to the competition and his perseverance in practise sessions.I am incredibly proud of the progress Luke has made and his attention to detail through his preparations for the District Final.
'Having competed in a number of cookery competitions when training as a chef it has been wonderful to mentor Luke and develop his competition menu with him. Despite being nervous Luke spoke confidently about the competition and the hard work he has put in to prepare himself for the District Final and he answered several questions about the dishes he will be making. The evening ended with Luke being presented with a framed certificate and a gift voucher.'