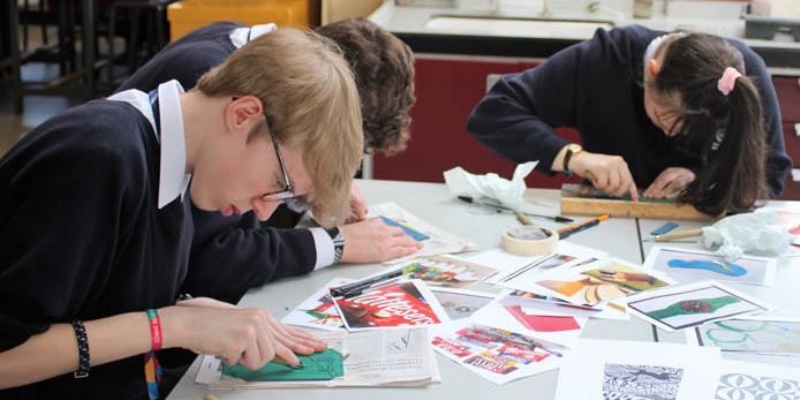 Two local artists ran specialist workshops at Brooke Weston Academy allowing students to explore lino printing and abstract art.
Year 10 GCSE students were shown how to design, cut and roller a lino tile to make a design while the Year 12s tried abstract art in a variety of media, under the supervision of artist Catherine Headley.
Head of Art Jenny Strydom said: 'A lady from the Leicester Print Society worked with the GCSE students and they had lots of fun, producing artwork for their coursework units and working on their own individual themes. It gave them the opportunity to try a different media and I was really happy with the quality of the prints they produced. They were all engaged and focused.
'For the second workshop artist Catherine Headley, a contemporary abstract artist demonstrated different effects with students. They were using pens and paint to build up their portfolios and get used to different techniques. Hopefully it will develop deeper thinking and a range of creative skills that they can work into ideas for their coursework. We are also inviting former students who are now pursuing art in further and higher education colleges back just so our students can hear about the range of options open to them in the future.'