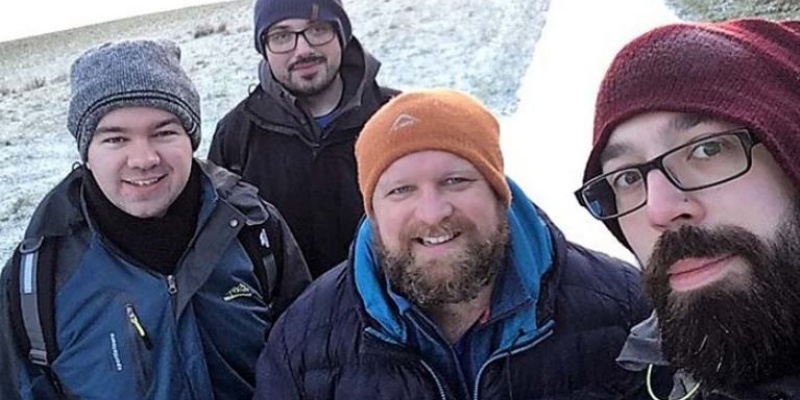 Four staff members from Brooke Weston Academy are taking on a 100km walking challenge to raise money for The Alzheimer's Society.
Jamie Jones, Ignus Fourie, Tom Holton and Matt Reay have spent hours preparing for the London to Brighton Ultramarathon on 25 May. It starts in Richmond Park crosses the North and South Downs before finishing 62 miles later in Brighton. They will walk non-stop and through the night and Jamie, Tom and Matt each have a target of £600 to raise.
Jamie said; 'The Alzheimer's Society is one of the event sponsors and it is a charity close to my heart as my grandmother had the disease. I first mentioned that I was thinking of doing it in an assembly in front of the whole school. After that some colleagues and I went on walks in the summer and then we decided to take on the ultramarathon.
'Every Saturday since December we have walked 20 to 30 miles. One of our first expeditions was up Kinder Scout in the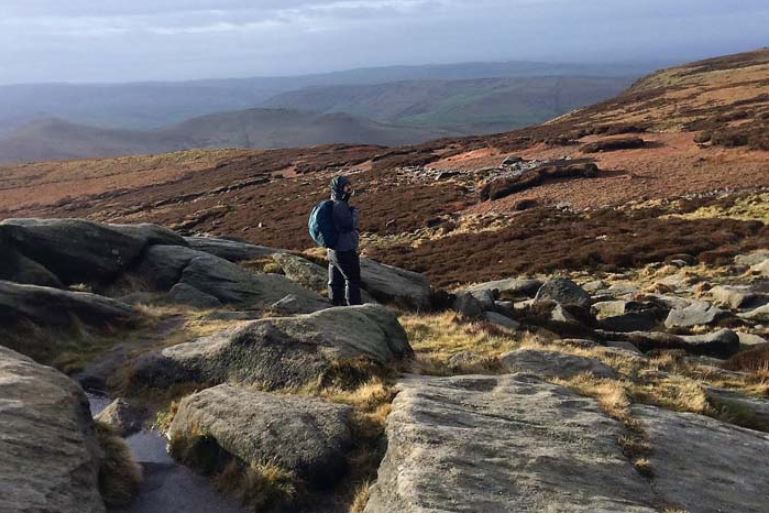 Peak District. We had the OS app on our phones that stopped working because it was so cold and we got caught in a sleet blizzard in 40mph winds at the top with a waterfall blowing back up over the cliffs! It was thick mist and it was one of those "this is how I die" moments! We thought if we can survive this we can survive anything so it boosted our confidence!
'The walk will include the South Downs, Ashdown Forest and Ditchling Beacon outside Brighton which is a huge steep landmass, so to do that after 60 miles of walking is going to be horrendous! We have all said we want to carry on and do at least one long walk a month.
'Alzheimer's is the third largest disease in the country but we often sweep it under the carpet. Doing this for me is kind of a modern day pilgrimage, partly atoning for my inability to deal with my grandmother's disease when I was younger.'
Tom Holton said: 'The main reason I signed up was because I enjoy walking and a challenge. I've had a few 30-ish mile walks in the past but haven't attempted anything like this distance before. Getting into decent shape was an aim too! I'm looking forward to getting it done and having my weekends to myself again, but I've actually been really enjoying these walks! With the actual London to Brighton walk, I'm looking forward to the snacks available at the designated rest stops... There's a pic'n'mix checkpoint, a pizza checkpoint, and so on. It'll help keep us going.'
Matt Reay said: 'Walking the London to Brighton challenge is the most difficult physical challenge any of us have undertaken and we all have personal reasons for taking part. We have had a lot of support so far which is fantastic and we are grateful for the opportunity to raise money for such an important national charity while pushing ourselves to our own physical limits. Bring it on!'
Ignus said: 'I am walking in memory of family and friends who I've lost to cancer and the main reason is to support my aunt back in South Africa who is currently in remission after being diagnosed with breast cancer in 2017. She has always been an inspiration to me and supported all my life endeavours. In signing up for the challenge I have got to know three awesome people. Thanks Jamie, Tom and Matt.'