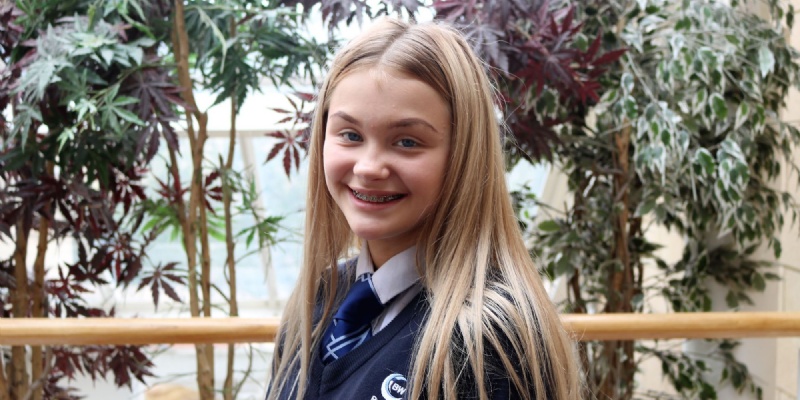 Congratulations to Brooke Weston student India Farrar who is going to compete in the world cheerleading championships in Florida next year.
She has been a member of the Coventry Dynamites team for the past couple of months, having just started the sport at Christmas.
India and her team, TNT, competed at Jamfest, a national competition and were pronounced overall Grand Champions and they have won funded places for the World Summit next year.
India has only recently converted to cheerleading from trampolining, and she has also been successful in that sport, coming 11th in the British Championships, despite having a sprained ankle. The month before she has also secured a bronze medal in the English Championships in individual and synchro in the elite category.
Talking about her cheerleading success India said: 'I have only been doing it since November, first with a local club, then I had trials to join the Dynamites which are one of the best clubs in the country.
'I have been with them for about two months. I was the only new girl in the group so there was a lot of pressure. That is one of the hard parts of cheerleading because if one person does something wrong the team scores zero.
'We have a large group of 24 so you have to be in synch with 23 other people. My team at the moment is all girls from Years 7 to 11. A routine is two and a half minutes and we have to choreograph the whole routine. There is a dance section, jump section and a running and standing tumbling section. Then there are pyramid stunts so there is a lot to fit in.'
India has two sessions each week of training, each lasting at least three hours depending on whether there are competitions:
'Training is really draining and is a lot harder than people think it is. It has got everything all in one so it is more of a show than gymnastics. I still love trampolining but I love the pressure in cheerleading. I wanted to try something different and so have had to become good at certain things, like the dance section. I also do conditioning and fitness at home, practice our choreography. At any one time we might have two or three routines that we are working on. I am just doing it for the fun of it but you can be a professional cheerleader or do higher level coaching in the discipline.'