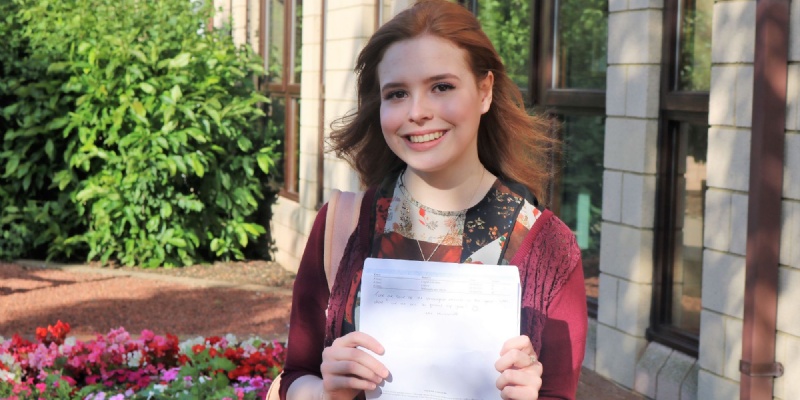 Here's what three more of BWA's high performing students are planning next:
Vicki Sherwin achieved A*s in English Literature, Philosophy and Ethics and an A in History. She is now going to the University of Birmingham to study English Literature. She said: 'I love reading and English is my favourite subject. I don't know what I want to do eventually, maybe teaching. I had to work really hard for these results and didn't think I would get the A* in Philosophy. In History I struggled and got a D in my mock but I worked really hard with my teachers to pull it up so I am delighted with these results.'
Abbie Watt got straight As in Maths, Psychology and Sociology and is also going to Birmingham to study Psychology. She said: 'I love it, it is such a nice campus and I didn't want to go anywhere else. I didn't think I would get these results but I tried so hard to get them.'
Kim Ta is celebrating her A* in Maths and As in Further Maths, Chemistry and Biology. She is going to study data science at Warwick. She said: 'it is a mix of computer science and maths. I like doing maths but I also want to learn programming and software stuff. I revised a lot. From mocks up until exams I did revision every night and when it was exam time I rested a lot. I am most pleased about my Further Maths and Chemistry grades because in the mocks I got Ds in both. They are really tricky subjects so I spent a lot of time revising, but I didn't think I would get these marks!'
From left: Abbie and Kim.