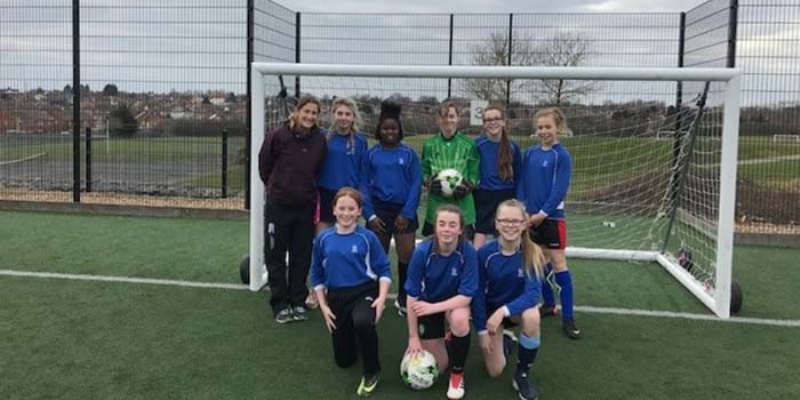 Congratulations to our Year 7 and 8 girls football team who competed in their first match of the season against Kettering Buccleuch Academy and succeeded in winning four goals to three.
This was the first time the girls had played together as a team and some of the girls first ever football match, so there were a lot of nerves and excitement before the game began which were unjustified as they all played amazingly well together.
Olivia Jacobs and Chloe Brown were fantastic at bringing the ball up the pitch where they were able to pass to Emily Smith who scored three goals for the team. At the end of the first half the girls had the advantage with a 3-2 lead but KBA had some really strong players who were putting pressure on our defence and our goalie Weronika Lecka, who managed to save multiple goals.
The team stayed tight with their marking and defence throughout the second half securing the final 4-3 victory.
PE teacher Miss Marsh said, 'I am incredibly proud of how well the girls worked together considering some of them had never played in a football match before and I am very excited to see how they do during the rest of the season.'