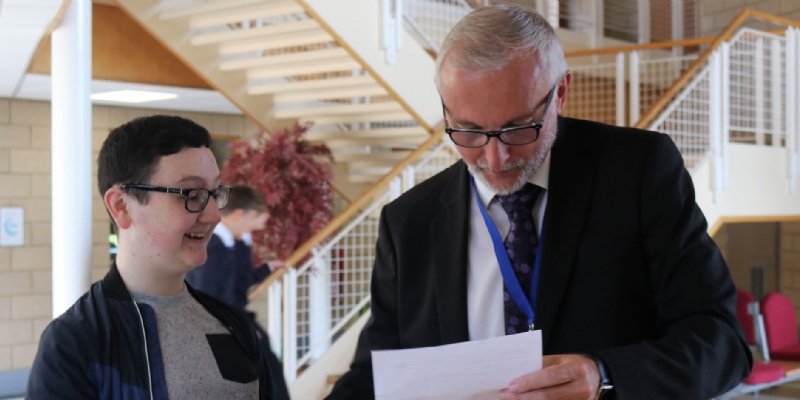 Here's what more of our high performing GCSE students are planning next:
Steven Judge attained four 9s and six 8s.
He said: 'I am absolutely shocked as I was maybe expecting 7s. I revised constantly in the evening and it just paid off. I am most pleased with my 9 in physics. I am staying on in Sixth Form to study media studies, English language and French. I'd like to go to university and go into the media after that.
'My advice to other students would be don't get too stressed about it, just as long as you are focused and put the hard work in you'll get a good reward at the end.'
Hanna Mazur was awarded two 9s, four 8s, two 7s, three 6s and a 5.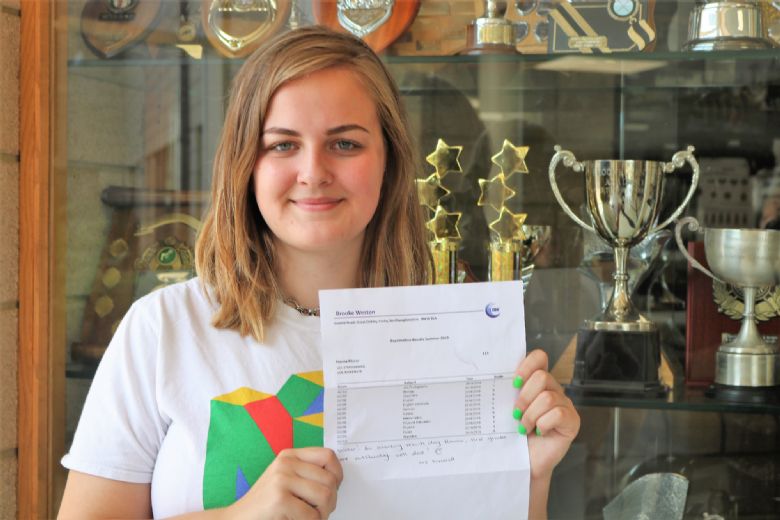 She said: 'I am speechless. It has been so long working for it and it is such an emotional journey when you are surrounded by people all in the same boat but you are working at different levels. It is great to see everyone today smiling and crying with happiness because we have all worked really hard for this and been together for five years and we have come to the end together so it makes you feel really proud.
'I am going to Loughborough College to do A Levels and I will be playing netball for their team. I will miss Brooke Weston Academy. The happiest memories of being here is being with all my friends, sitting through our lessons, growing up together and learning life lessons. Mr Kirkbride said these were an amazing set of results and I have got a lot ahead of me.'
Francesca Bell was celebrating her two 9s, six 8s and three 7s.
She said: 'I am really happy. It was hard work but I also got a lot of support from the teachers. In history Mr Holdcroft let us stop on after school so he gave us a lot of support and ideas on how to revise, it was really useful. I am stopping on to do geography, history and English literature. Eventually I'd like to teach.'