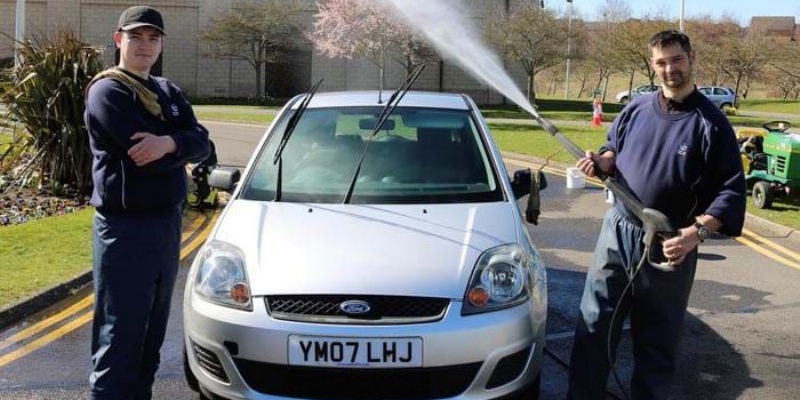 Well done to groundsman Paul Twamley, and his son, Luke, who are doing a marathon car wash to raise money for charity. The car-wash-athon is the latest charity push for Paul, who is aiming to raise over £2,000 for Teenage Cancer Trust.
More than 40 members of staff at Brooke Weston Academy have signed up to have their cars washed for at least £5 a time. The money has been rolling in and, so far, the largest sum for one car was a very generous £30!
Paul and Luke have been busy since 6am, have finished 13 cars and are aiming to raise at least £100 from the venture. Paul is also hoping to continue the car wash on another day to make the most of the fundraising opportunity.
He said: 'It has been a lovely day to do the challenge as the weather has been fine. There is no particular technique to it, we just start on the roof and work our way down. Luke, a former BW student, was keen to help and he's been involved in everything, from keeping the buckets topped up to polishing the cars with a chamois.'