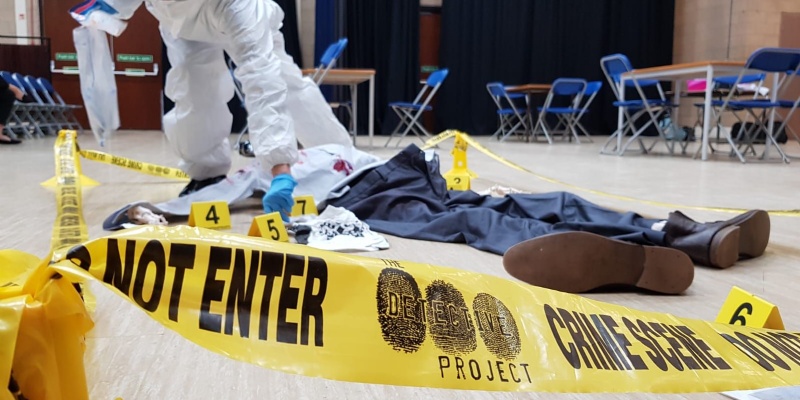 Year 10 students at Brooke Weston Academy had an interactive forensics workshop with a real-life detective, where they had to piece together evidence to solve a crime.
The science students were given a scenario where a schoolteacher had been pushed from the Tower of London and they had to identify which of three suspects was the killer. The students used evidence they gathered, plus additional data, to determine who had the means and the motive. They were also given genuine examples of how forensic science has helped capture criminals even years afterwards.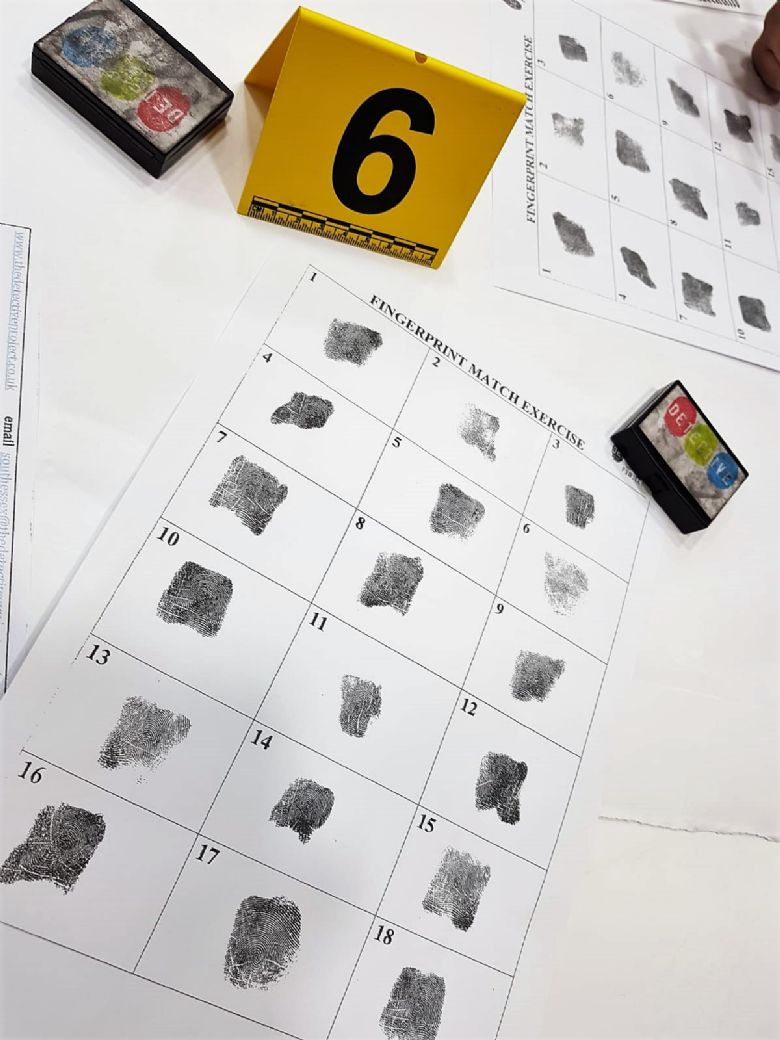 Teacher Hannah Sneddon said: 'The event was run by The Detective Project and the serving DS who ran the day still spends 50% of her time with the police. She set up the scenario and crime scene and went through all the forensic techniques.
'The students collected and bagged the evidence, then were put into groups for fingerprinting. They took their own prints and dusted the scene for fingermarks. They were given background information such as bank and phone records and map references to check who had the opportunity and motive to do the killing. They also looked at bite mark analysis and footprints before coming to their conclusions.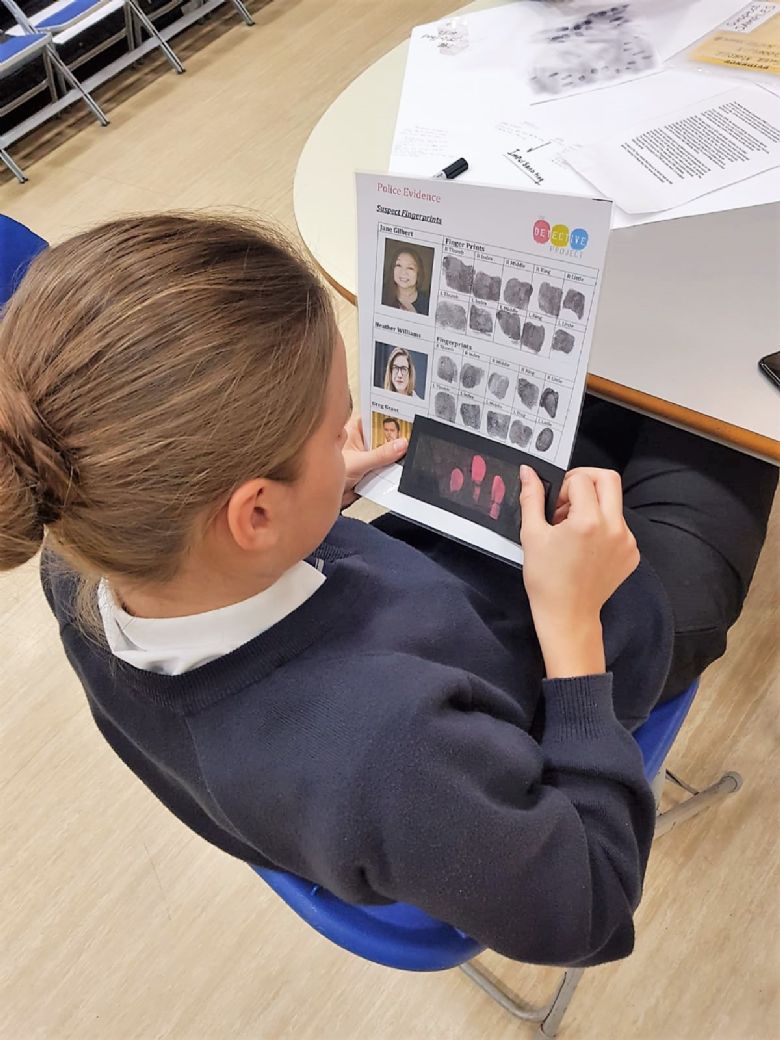 'A lot of them liked the fact that there was contrasting evidence which made it difficult. It really challenged their critical thinking and the project built up their teamwork and communication skills. It really created a buzz and the feedback was really good.
'The students thought the DS was very engaging as she had some amazing stories about notorious cases and how forensic science had helped secure a conviction. She also talked about cold cases and had a wealth of knowledge to share. Afterwards many of the students said they were now considering a career in the justice system.'
Teacher Samantha Hutchinson said: 'It was so true to life because in the real world there are a lot of different job roles involved and multiple bits of evidence to collect. It was very analytical. All these activities were exciting, engaging and amazing, but also realistic. It was great hands-on experience for them.'