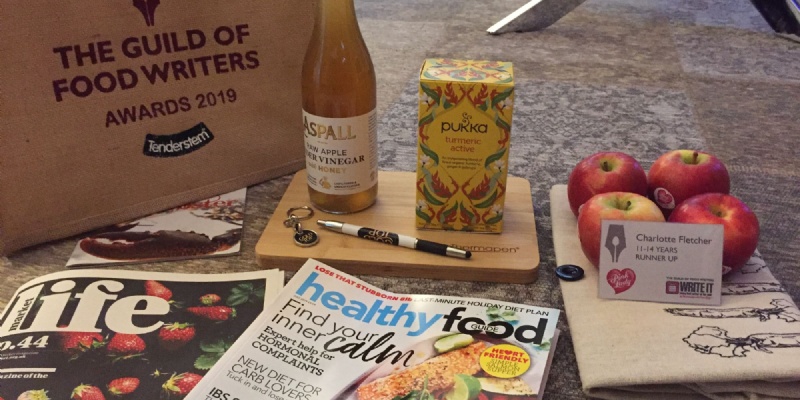 Well done to Year 9 student Charlotte Fletcher who was runner up in a national writing competition winning a sumptuous lunch sourced from local ingredients in Borough Market, London.
Students were invited to submit writing with the theme 'Food for Sharing' for the Guild of Food Writers' Write it competition, with the winner becoming Young Food Writer of the Year. The submissions were judged by a celebrity panel including bestselling cook book author and MasterChef winner, Lisa Faulkner; Karen Barnes, editor of delicious magazine and TV producer, cookery book writer and Guild member Kalpna Woolf.
Food technology teacher Natasha Chiremba spent lessons focusing on literacy with students, encouraging them to explore key sensory vocabulary linked with food. Several entered their final pieces into the competition and Charlotte was runner up prize in the 11-14 age category.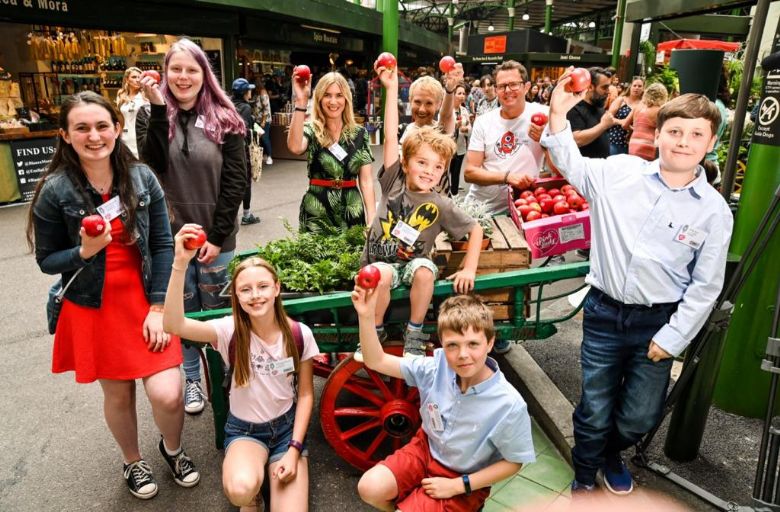 The winners and runners-up, from all age categories, were invited to an exclusive party in the epicentre of London's culinary scene, Borough Market. Hosted by the Guild of Food Writers and Pink Lady, winners and their families were joined by the judges.
Charlotte also won a goodybag from Pink Lady, the competition sponsors, as well as a book voucher.
She is now studying food technology and said: ' I really enjoyed exploring Borough Market, meeting the other winners and getting the chance to meet the celebrity judges too.'
Charlotte's poem will be one of the pieces in the soon-to-be-released Brooke Weston anthology.
Genevieve Taylor, Chair of the Guild of Food Writers said: 'Food brings people together in amazing and unexpected ways. Members of the Guild have shared many meals and stories together over the years and we're excited that the next generation of talented, creative minds were given the opportunity to share their experiences of food through the written word. The Write It competition is growing year on year and we're proud to work with Pink Lady making it the best biggest year yet!'
Here is Charlotte's amazing entry:
Apple-Heart Girl
There once was a girl,
Not dissimilar from you,
She laughed and played for all her days,
As her dainty body grew.
But there was something different about this girl,
Something she knew from the start -
For this little jolly girl,
Had an apple for a heart.
An apple? No! That simply can't be true!
Trust me, when I first heard it…I agreed with you.
Let me recall the story,
With no single detail spared,
And you will see how much this little,
Apple-heart girl shared.
One morning our sleepy girl awoke,
The sweetest smile on her face,
She always rushed right down the stairs, as if it were a race!
On her way to school-something stopped her in her tracks.
A homeless man as pale as flour, from the nutrition that he lacks.
This apple-girl, so kind and brave,
Risked sending herself to an early grave,
She reached into her chest-and from her apple heart,
Produced a scrumptious, sumptuous apple tart!
So delectable and richly sweet-so vibrant was this sugary treat.
This apple girl, frightened, held her breath,
Yet instead of a truly undeserved death,
A new, real heart, grew in her chest-
A heart I'll think you'll find -
Was bigger than the rest.