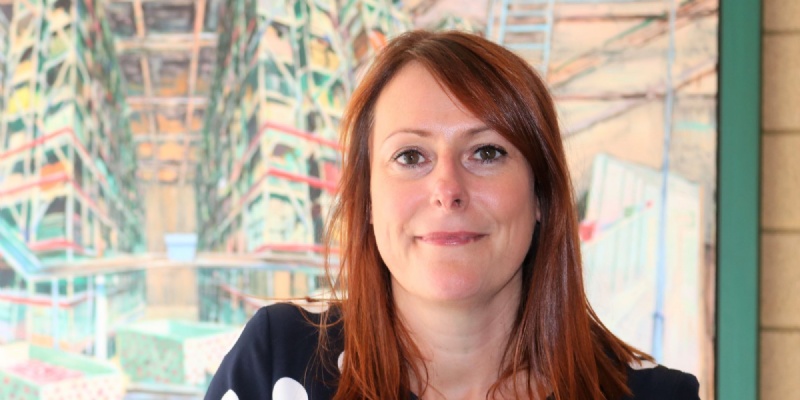 Brooke Weston Academy's new Lead Teacher of English, Angela Lancini, says a love of reading and the ability to communicate well are crucial life skills for our students to develop.
She moved to BWA as she wants to work with young people who are 'passionate and motivated' and help develop students who are 'language-rich' with a wide vocabulary.
She is an experienced teacher, having held a range of senior roles at three schools in both the state and independent sectors. She is looking forward to the opportunities offered by Brooke Weston Academy, as well as with the opportunity to work with colleagues in other Trust schools.
She said: 'I have taught in a range of schools and so have got different experiences to offer the English department. The Lead teacher is a new position so it will doubtless evolve as I settle into the school and the department. I have picked up some of the Head of Department work due to Ms Hibbins being on maternity leave but I have the impression that it will be more of a developmental role, potentially working with others across the Trust.
'Initially it will be about developing teaching and learning, making sure that the assessment of books is consistent and that students are getting the best quality feedback. I am a PiXl English associate so I have already given departmental training on how to navigate the PiXl website and will be sharing other things, such as Lit Drive, which is similar to a Dropbox for English teachers.
'There is a strong pastoral support system here and so I have been assigned a Year 10 tutor group. It has been a while since I have had one so that is an aspect of the role that I am enjoying. I am also enjoying working alongside my new colleagues and it is clear that the staff at Brooke Weston Academy are really motivated and work very hard.
'I became a teacher as I was lucky enough to have an inspirational English teacher myself so I know what an impact great teaching can have on young people. I love reading and literature and want to pass that love on and work with young people who are passionate and motivated.
'Developing a love of reading and literature is a really important life skill. We are bringing in DEAR time (Drop Everything and Read) to develop students who are language rich and who have a wide vocabulary which enables them to access texts. It also enables them to express themselves in a very succinct and focused way. Whatever career you want in life it is important to be a really effective communicator, so this role is about encouraging those vital skills as early as possible.'