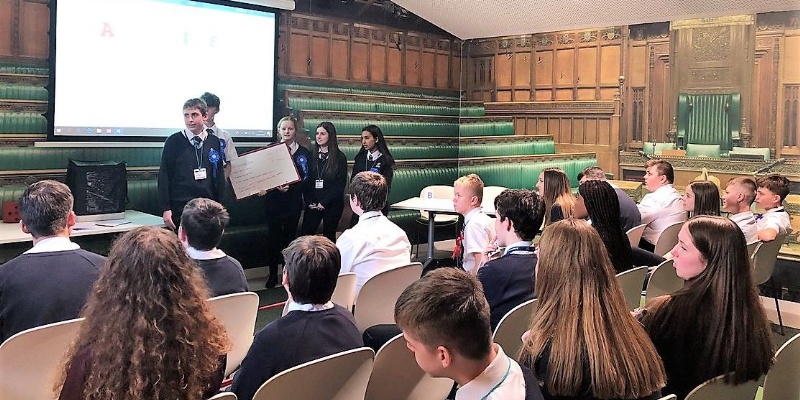 A group of Brooke Weston Academy students visited Parliament as a reward for winning a politically-inspired competition.
The group had to produce a manifesto last academic year for the 'Brave New World' competition and they presented it to the whole Year 10 cohort.
Cover supervisor Matt Reay said: 'As part of their day in Westminster, students were given a guided tour of the Houses of Parliament and, due to the proroguing of Parliament, were granted entry into both the House of Commons and House of Lords – we pretty much had the place to ourselves!
'Students got a real buzz during their visit to Westminster. The highlight for them was being able to see both the House of Commons and the House of Lords, especially with its important history and during such an interesting time in our politics. The educational workshop and Q&A with Corby's MP Tom Pursglove that followed was also really key in allowing students to see for themselves how our democracy works and what working in the government looks like.'