Sixth Former Dominik Cusk from Brooke Weston Academy has been named Young Volunteer of the Year at Kettering Borough Council's Sports Awards.
Dominik spends hours volunteering at Kettering Hockey Club and showed his determination and commitment by turning up to umpire games despite having dislocated his elbow!
He was nominated by the club and was presented with a trophy and certificate at a ceremony in Wicksteed Park, He will also go through to the county awards, which take place later this month.
Dominik said: 'My dad is a keen hockey player and so I started the sport when I was very young. I became a part of Kettering Hockey Club at 11 and from the age of 15 I played for the first team and helped with the third team training session. Now I run training sessions for the third, fourth and fifth teams every Tuesday with a mixed group of 36 people. I have been assistant coach for the last two years, have been umpiring on Saturdays for almost two years and run a 45 minute training session on Thursdays at Corby Junior Hockey Club.
I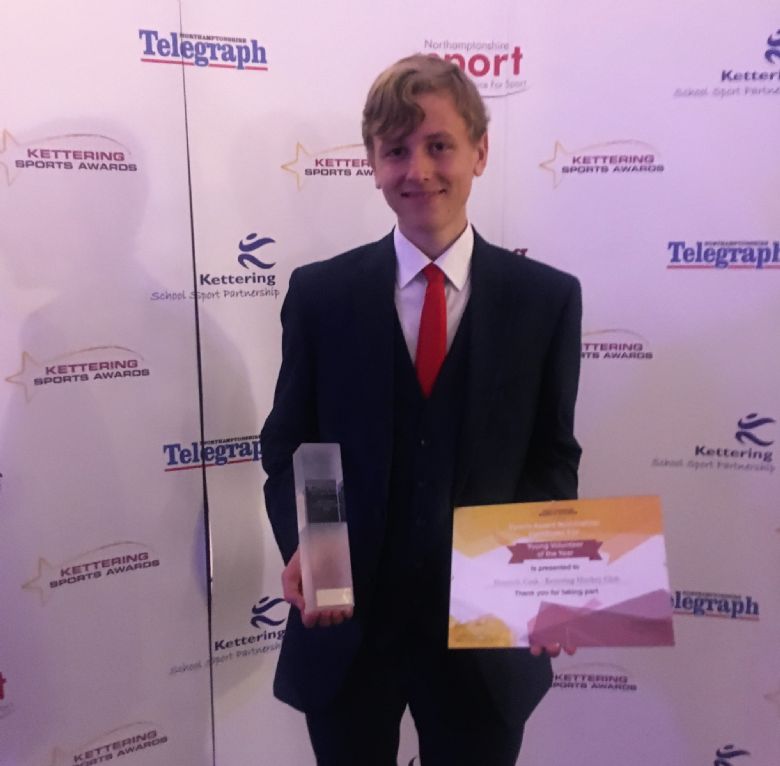 n April I dislocated my elbow in a bike accident. There was an Over-75s hockey tournament that I was scheduled to umpire and although I was in a cast I went and umpired anyway. I was nominated for putting in lots of time to the sport and I was surprised when I won.
'I balance my volunteering with my school work and I am studying A Levels in maths, further maths, chemistry, physics and computer science. Eventually I want to do computer science at university and I plan on continuing my hockey as it is such a fast sport, you are part of a team and, win or lose, it is very satisfying.'