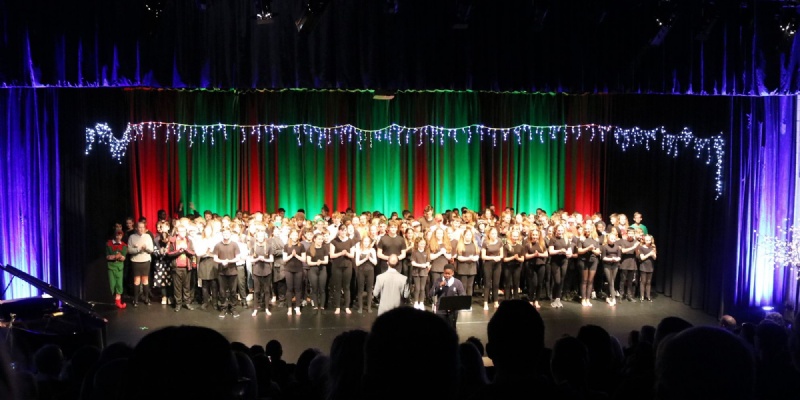 Hundreds of students took part in Brooke Weston Academy's sparkling Winter Showcase which featured dance, drama and music in a variety of genres.
The show began with Year 9 dancers performing 'The Revelation' before drama students did a festive rendition of 'Elf'. Ben Eaton performed 'Holiday' by Green Day on the electric guitar. This was followed by the Year 9 drama students' abridged version of 'The Polar Express'.
The Year 8 enrichment group performed 'Attached' a dramatic dance piece while Molayo Olugbvile did a piano recital of 'Comptine d'Un Aute Ete L'apres Midi'.
'Caught by Christmas' was performed by the KS3 drama club, which was followed by 'No Strings' by the Brooke Weston Dance Group. This was followed by a Home Alone drama, the Nutcracker in five minutes and a dance by Year 11 students.
The Year 9 drama students performed 'Arthur Christmas', which was followed by the Year 7 choir who sang 'The Holly and the Ivy', 'Somewhere in My Memory' and 'The Most Wonderful Time of the Year'. Finally the show came it its finale with a spirited rendition of 'I Wish It Could Be Christmas Everyday'.
Teachers Dawn Willis and Phoebe Horner choreographed and coached the students while vocals and accompaniment was provided by Michael Lovelock. Thanks to everyone who worked so hard to put on this performance, including those behind the scenes and, of course, the students themselves for their stellar festive performances over two evenings.
To see more pictures click here.