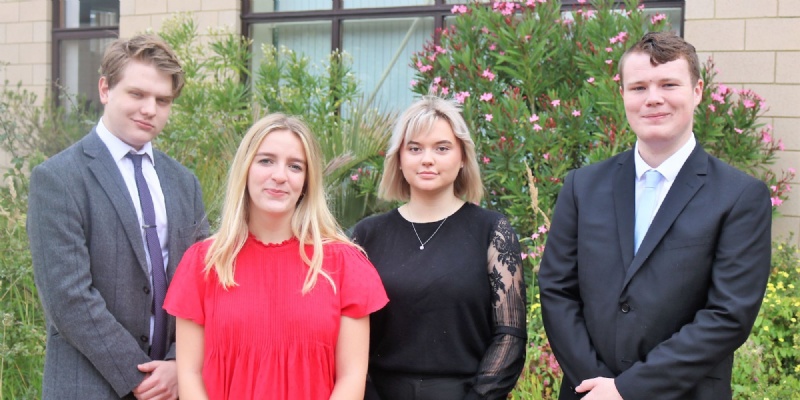 Well done to Ryan Walsh and Erin Barnett who have been appointed Brooke Weston Academy's Head Boy and Head Girl along with Will Pinkerton and Holly Bagley who are their deputies.
They will act as ambassadors to the school, welcoming visitors and taking part in school events. They all gave presentations to the incoming Year 12 last week which was their first task in the role.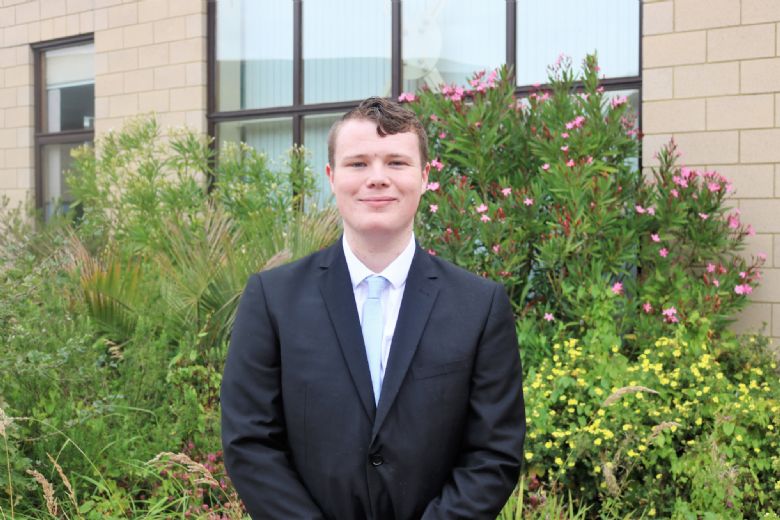 Ryan has aspirations to become an MP one day and so this will be a great introduction into public service. He said: 'I joined Brooke Weston Academy in Year 12 and it is one of the most exceptional schools I have ever attended. He is studying sociology, history and business at A Level and wants to read politics and international relations at university. He said: 'I was Deputy Head Boy at my previous school and so that experience has equipped me well for this position. I belong to a political party and took an active role within the constituency during the General Election. I like to think that I provide a firm commitment to honesty, diligence and a cast iron belief in public service. Brooke Weston has been very welcoming and has given me strong foundations for whatever I do later on in life.'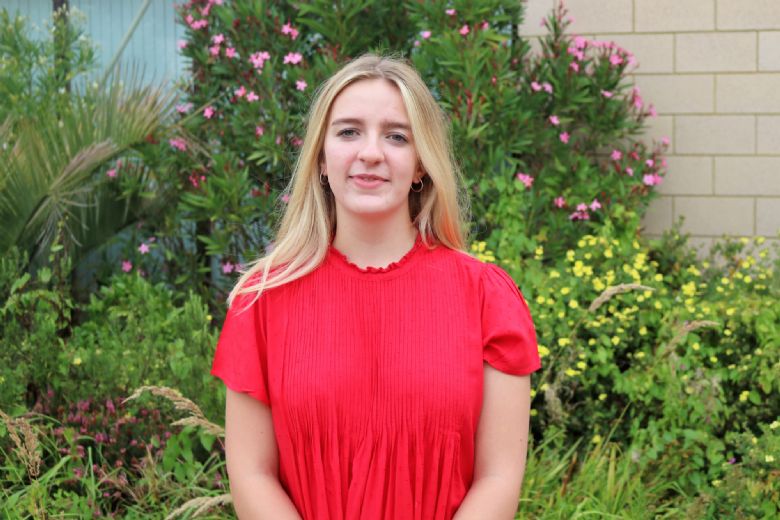 Erin is studying English Literature, History and Philosophy at A Level and wants to study a history degree. She said: 'I am a good leader with lots of ideas and think I am quite friendly and approachable. I'll help the Year 12s integrate into school and we also do things like organise the Prom.
'I talked to Sharon [last year's Head Boy} quite a lot about the role and he gave me ideas and tips for the interview and application. I am looking forward to having responsibility within the school because I have been here for seven years and it is about giving something back.'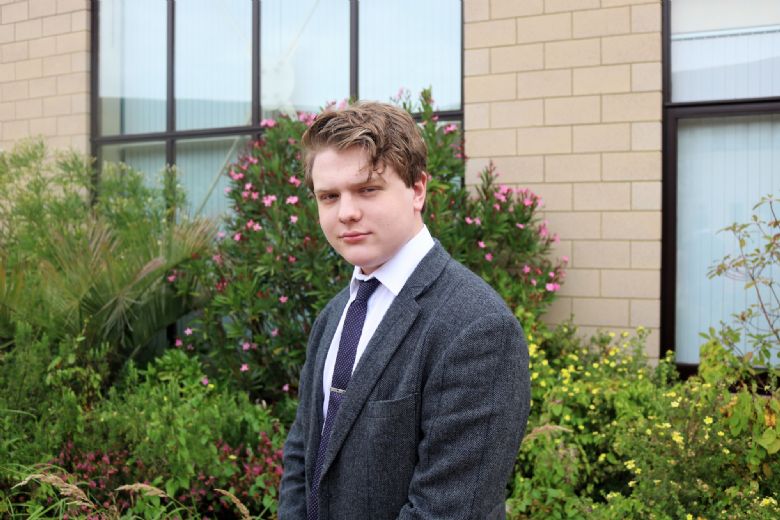 Will also joined Brooke Weston Academy in the Sixth Form. He said: 'This is a very tight knit school, everyone seems to know everyone else and it is very friendly. I am approachable and like helping people out and solving problems. I am studying maths, further maths, physics and computer science and am thinking of going into a career in cyber security. I did think long and hard about how I could fit this role around my studies but I am confident I can.'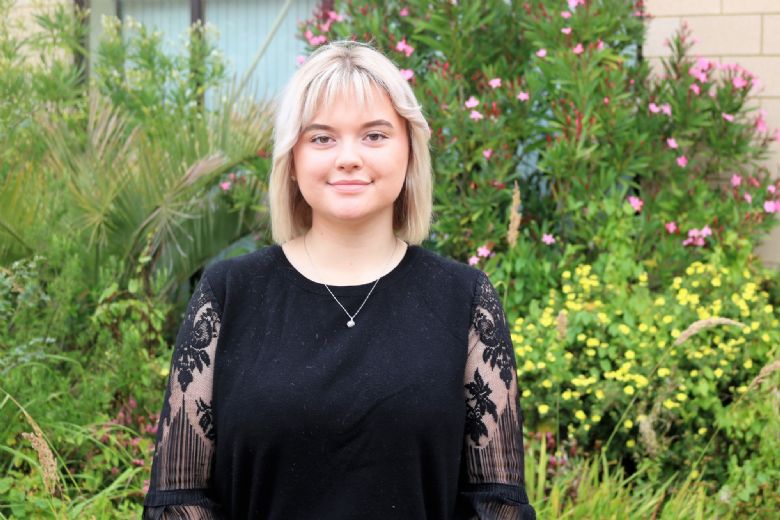 Holly, who is studying English, history and philosophy, wants to become a teacher. She said: 'I wanted to apply because I thought it would look good on my university application and also, because I have been here so long, I wanted to give something back to Brooke Weston Academy. I like to think I am approachable and can talk to people about any issues they have.'
Head of Sixth Form Nina Smith said: 'I am delighted that Ryan, Erin, Will and Holly have been appointed as they are great role models with the right attitude and attributes to really fulfil their roles. There may be a few changes to the traditional tasks, due to the ongoing situation with Covid, however I am sure that there will be many activities for them to get involved with and to represent the school at. They were very welcoming to our incoming Year 12s and helped them settle in to our thriving and lively Sixth Form.'