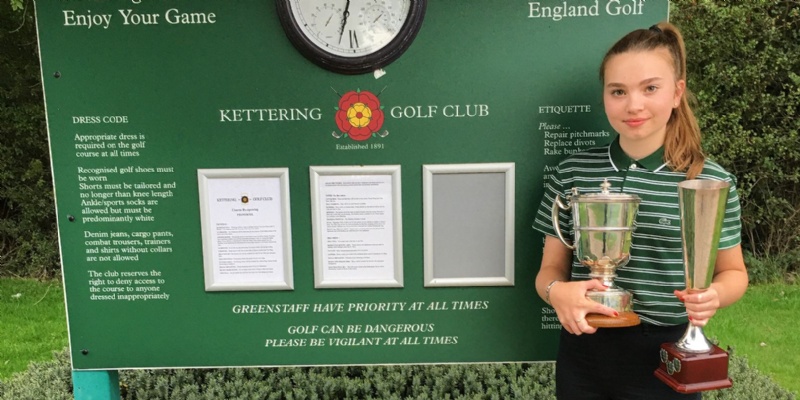 Congratulations to Ruby Smith from Brooke Weston Academy who is one of the youngest players ever to win the Ladies Club Championships at Kettering Golf Club.
Ruby also won the Junior Nett Champion trophy for her performance last weekend, where she completed the course in 83 and 86 strokes consecutively over the two-day competition.
Ruby, who is 14, has been playing since she was just eight years old. She has lessons and also is part of the club's Junior Academy where younger players are given tuition by the course's golf pro Michael Campbell.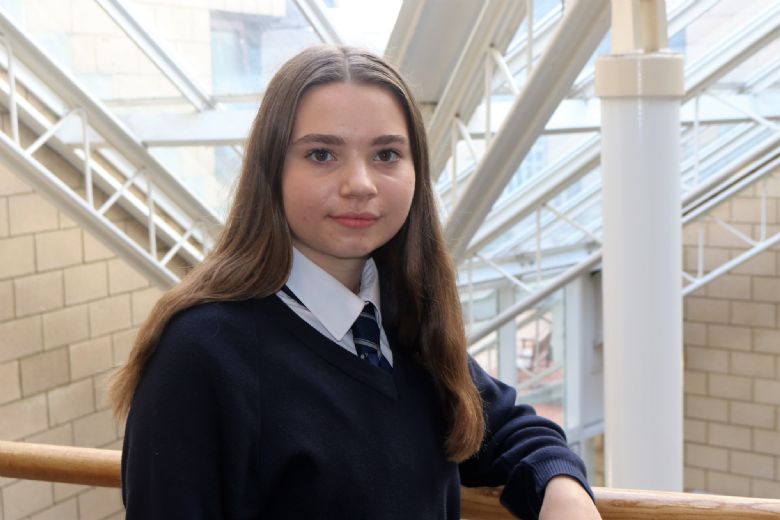 Ruby, who is in Year 10, said: 'I like golf as it is a game where you can constantly try and improve your score. I play once or twice a week with my family and normally play a round in 85, which is a good score for my handicap of 13.
'I have taken part in competitions before at other clubs, but this is the first time that I have won such a big competition and I was playing against around 12 others, most of whom were much older than me.
'The key to playing golf is just to concentrate on your own round and don't really get too worried what other people are doing. We have a decent junior section at Kettering so I do have friends who play golf as well. At the moment it is an enjoyable hobby but I was delighted when I won and my family and friends are also very proud!'