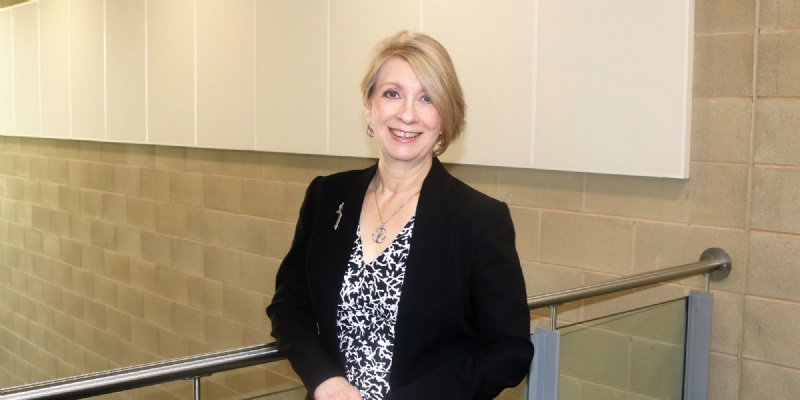 Welcome to the Brooke Weston Trust's Chief Financial Officer, Heather Lees, who will bring a wealth of experience to the newly-created role.
Heather, a CIMA qualified accountant and history graduate, will have a wide-ranging remit, looking at financial strategies in individual schools and across the Trust. She sees it as a 'dynamic and evolving' position, blending collaboration and innovation.
She said: 'I have worked for a large number of organisations so have collected a wide range of experience from the commercial, public and third sectors. This includes working in challenging situations including for an Ombudsman, Police Force and Local Authority as well as charities.'
Heather will work very closely with CEO Dr Andrew Campbell, Executive Principals Anne Hill and Leyton Smith and Trust Director of Finance Debbie Tysoe, and will be an integral part of the Trust Central Team.
'It will definitely be a dynamic and evolving role, working with Debbie on all the financial strategies, reporting and the five year plan, along with projects that the Trust gets involved in. It isn't a stand-alone job, it is very collaborative, looking at how the Central Team works and the support we bring to change and improve schools. As it is a new role it has a very open remit so the potential is hugely exciting.
'Debbie is so experienced within the organisation and I will be drawing on the background that I have in different, and often commercial sectors, so our skills and outlooks will complement each other's. I like understanding organisations and how I can support them in developing strategies. Each of the schools is very different so I am looking forward to visiting them and building relationships with colleagues at all levels.
'I like to work with colleagues in a friendly and collaborative manner. I have a direct approach plus I am naturally curious about how organisations work, but this is tempered, I hope, with a good sense of humour and a passion for supporting colleagues and organisations to work in the most effective and efficient manner.
'This role interested me as it is definitely a challenging and stimulating time for the education sector and it is a great opportunity to work in a school environment, something I have not done before. I am delighted to be part of the Brooke Weston Trust, helping it to continue to deliver its mission of delivering high quality education in efficient and well run schools.'