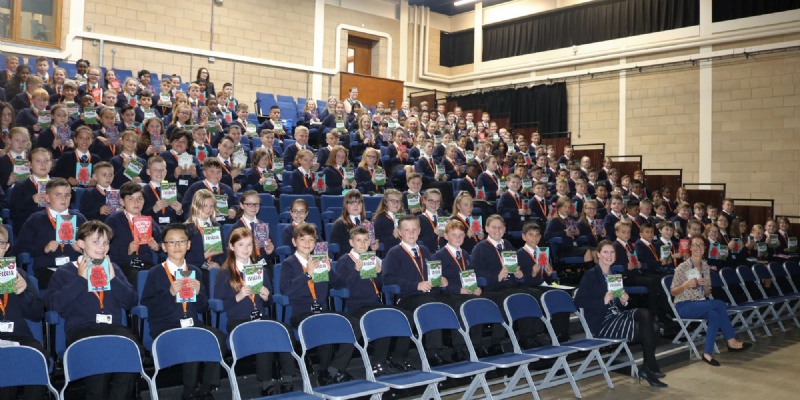 Our Year 7 students have each received a free book, as part of an ongoing literacy initiative.
The students were able to choose their books from a selection and were presented with them in assembly. They will use them in their DEAR (Drop Everything and Read) times, including at tutor time, and they are encouraged to keep a reading log, discuss their favourite authors with friends and extend their vocabulary by using a different 'Word of the Week' each week.
Literacy co-ordinator Lauren Fitzjohn said: 'We take literacy and developing a love of reading very seriously at Brooke Weston Academy as a good vocabulary, imagination and reading skills underpin many other subjects, plus a love of books can develop into a lifelong hobby. The students were asked to select from a range of specially selected books which were chosen to stretch them and which have appropriate and interesting subject matter. It was lovely to finally be able to hand out the books to our students and they were delighted to receive them.'
To see more pictures click here.