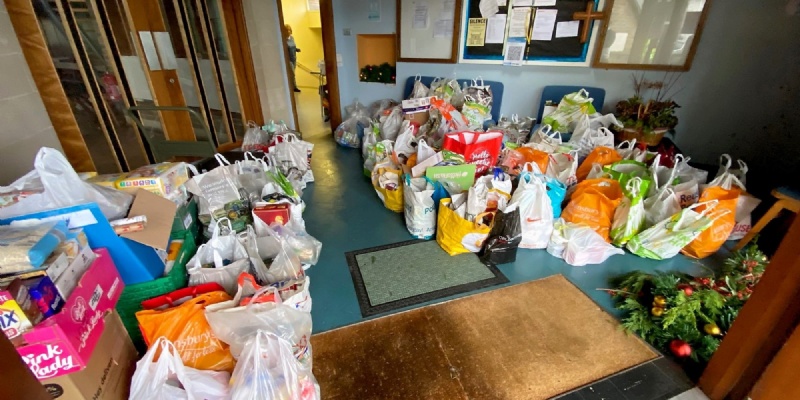 As part of our Christmas celebrations we asked students to bring donations for the town's foodbank and were overwhelmed that they generously gave hundreds of items that needed two minibuses to transport!
The donations were requested as part of Christmas Jumper Day today and the response from students and staff was phenomenal.
Associate Principal Shaun Strydom said: 'We were amazed by the amount of food that our school community generously gave and are delighted that it is going to help the local Foodbank, that provides such a valuable service, particularly as this year has been very challenging for so many people. We wish everyone who either donated, or who will receive this food, a very happy Christmas on behalf of the school.'
For more information about Corby's Foodbank and how to access its services click here.