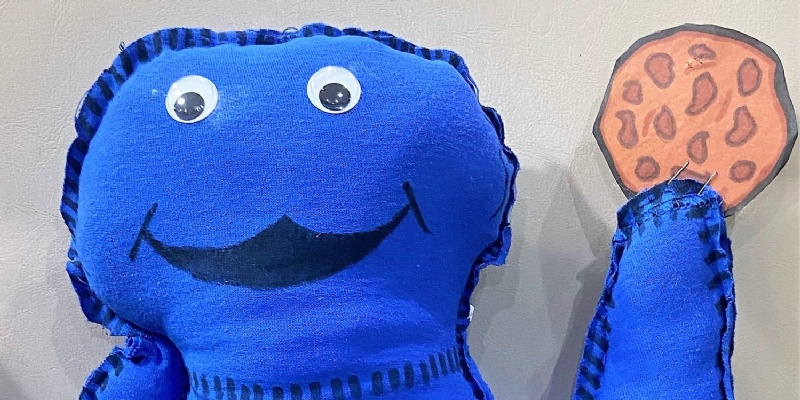 The Year 7, 8 and 9 students at Brooke Weston Academy have been working hard on their textiles work during lockdown with some impressive results.
Teacher Selina Moore said: 'Lockdown has been a difficult time for our youngest students and the aim of their project was to design and make either a facemask or worry monster. Students follow the design process from research, through designing to making. Many students do not have access to textiles resources at home and so I encouraged them to be creative, making 3D models from their recycling bin.'
'The project for Year 8 students was "mindfulness in a tin". They were tasked with creating a textiles based kit with an instruction manual on a textiles skill, such as embroidery, macramé or weaving (for example).
'Our Year 9s researched, design and make a fidget blanket for a client suffering with dementia. For this project, students needed to design a fidget blanket based around their client. The students have put a huge amount of work into their projects and here's examples of their finished results. Well done all.'
Special mention goes to Year 7 student Tiffany Tomkins who has put in over 12 hours of work on her blue worry monster (pictured below). Her mum, Samantha, said: 'We are so very, very proud of her determination.'
To view a gallery of all the textiles work click here.