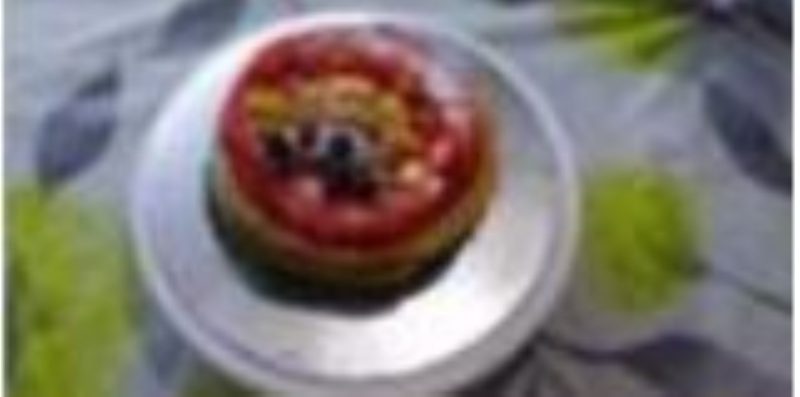 Well done to Brooke Weston Academy students and staff who created some amazing pancakes for a recent Design Technology competitions.
Head of DT, Natasha Chiremba, set two different challenges; to create sweet or savoury pancakes that used at least two fruits or vegetables or to make a 3D object or scene. Marks were awarded for creativity, design and use of colour and pattern.
Joint first place was awarded to Niveitha Niroj from Year 7 and Year 8 student Maggie Gancheva. Niveitha's design (top) was 'a very well-thought out and well-executed idea showing great skill and attention to detail with the rainbow fruit garnish.' Maggie's (right) was 'very ambitious' and held its shape well.
Joint second were Lily O'Brien from Year 8 and Year 9 student Fabrianne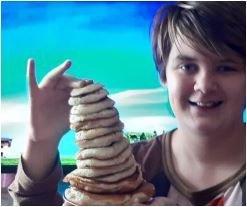 Lamptey. Lily (left) created 'the leaning tower of pancakes' which was an 'inspired design' while Fabrianne created a 'well-themed and tasty looking dish (below).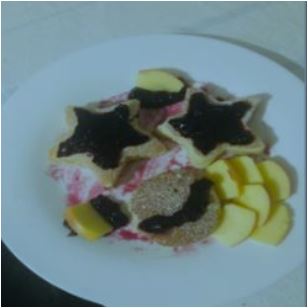 Third place was awarded to Tanaka Bindura from 9N for a fantastic presentation where she linked her entry to a Disney movie theme.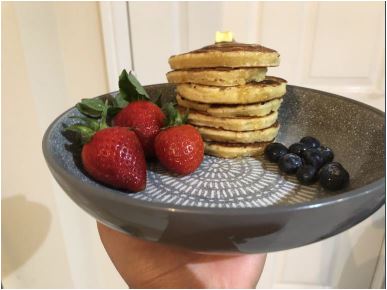 The winner in the staff category was Miss Barltrop for her fruit pancakes in the shape of baby Yoda. Second place went to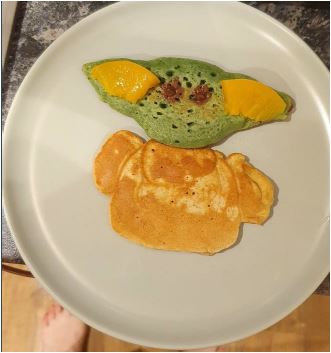 Miss Coles for her interpretation of Van Gogh's Starry Night and third was Miss Willis for her 'five a day; healthy creation.
Mrs Chiremba said 'Thank you for all the wonderful entries, I really enjoyed seeing so many students using their creativity to develop original ideas and impressive cookery skills to execute some ambitious ideas. As such judging was not easy and so we have several winners for students and staff. Well done to all the winners and thank you to everyone who took part.'
To see the design brief and all the winning entries plus recipes see the presentations below.