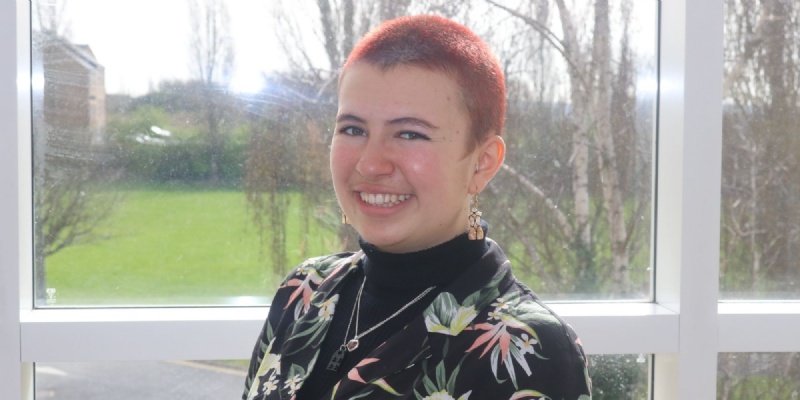 Well done to Sixth Former Olivia Miller from Brooke Weston Academy who has raised more than £3,500 for Myeloma UK by having her head shaved.
Olivia, from Year 13, took on the challenge to raise awareness and funds after her mum, was diagnosed with the condition in December.
Olivia's mum, Anne-Marie, aunt and cousins helped her with the head shave, which took place on Myeloma Action Day at the end of March.
She said: 'I am really happy to have done this to raise money as these donations are going to make a real difference to people. I've only ever had my hair this short before when I was a baby as it was about shoulder length before so it takes some time to get used to!'
The response from Olivia's fellow students and staff has been very positive and her JustGiving Page is still open if more people want to contribute.
She said: 'I wanted to make this gesture as hair is a huge part of your identity. I reached a milestone fundraising target on my 18th birthday and the donations are still coming in. My mum is very proud of me.
'In December 2020 she was diagnosed with myeloma, an incurable cancer of the blood. Thankfully she is undergoing treatment and has a somewhat positive prognosis so far, but this has only been possible due to the amazing work of charities like Myeloma UK who fund research projects, clinical trials, access to treatment and emotional support schemes with no government financial support. Further support would mean the world to me and your money could go a long way towards treating blood cancer, or perhaps finding a cure.'
To donate please click here for Olivia's fundraising page.